If you're like me, you're always looking for ways to optimize your website. Well, look no further – today I'm going to show you how to change your Robots TXT on a Wix website. It's really easy, and it can make a big difference in your search engine ranking. So keep reading to learn more!
How to edit your Robots.txt file:
Go to your site's dashboard.
Click Marketing & SEO.
Click SEO Tools.
Click Robots.txt Editor.
Click View File.
Add your robots.txt file info by writing the directives in the This is your current file:textbox.
Click Save Changes.
Click Save and Reset.

How to view your Robots.txt File
You can view your site's robots.txt file by adding '/robots.txt' to your root domain
e.g., example.com/robots.txt.

How to Remove Pages from Search Results
The Robots.txt file stops search crawlers from crawling your pages, if you want to stop pages from being indexed in search results, you will need to add a NoIndex tag to each individual page.
How to prevent search engines from indexing a page:
Click Menus & Pages 📄on the left side of the Editor.
Find the relevant page.
Click the Show More icon 💬.
Select SEO Basics.
Disable the Let search engines index this page toggle.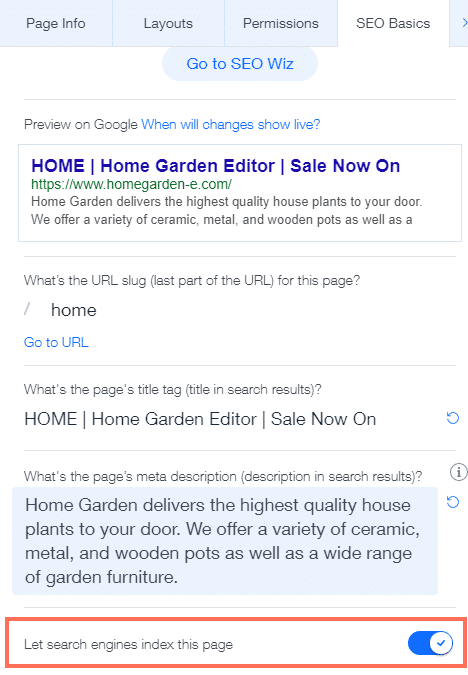 How to hide your entire site from search results: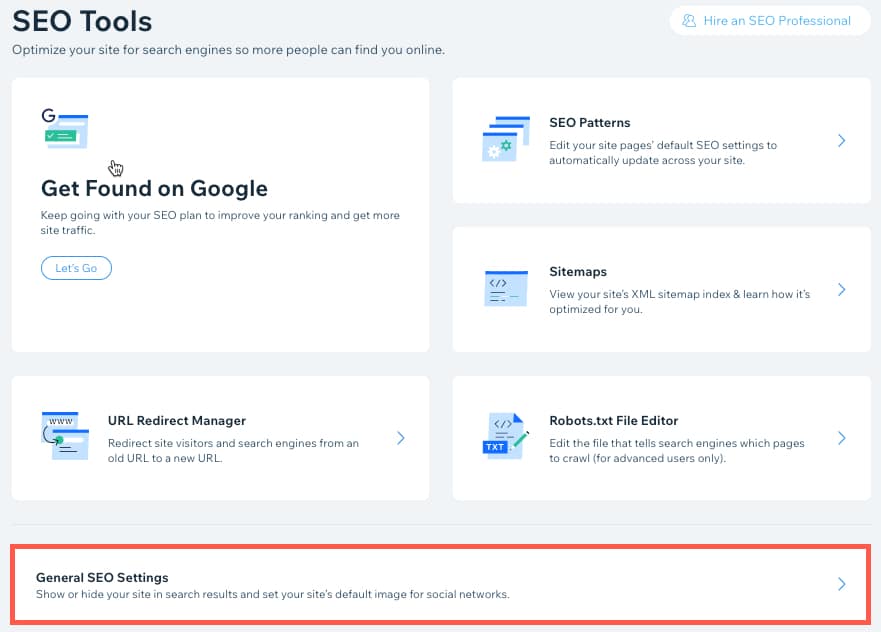 Go to SEO Tools in your site dashboard.
Click General SEO Settings.
Click the Let search engines index your site toggle to disable this option.
Click Hide Site.