Google Search Console is a powerful tool for marketers. It allows you to monitor your website's performance in Google Search Engine Result Pages (SERPs) and identify issues, as well as receive notifications about how users interact with your site. This blog post will break down how to fix the GSC error: Submitted URL not found (404).
A typical GSC 404 error typically looks like this: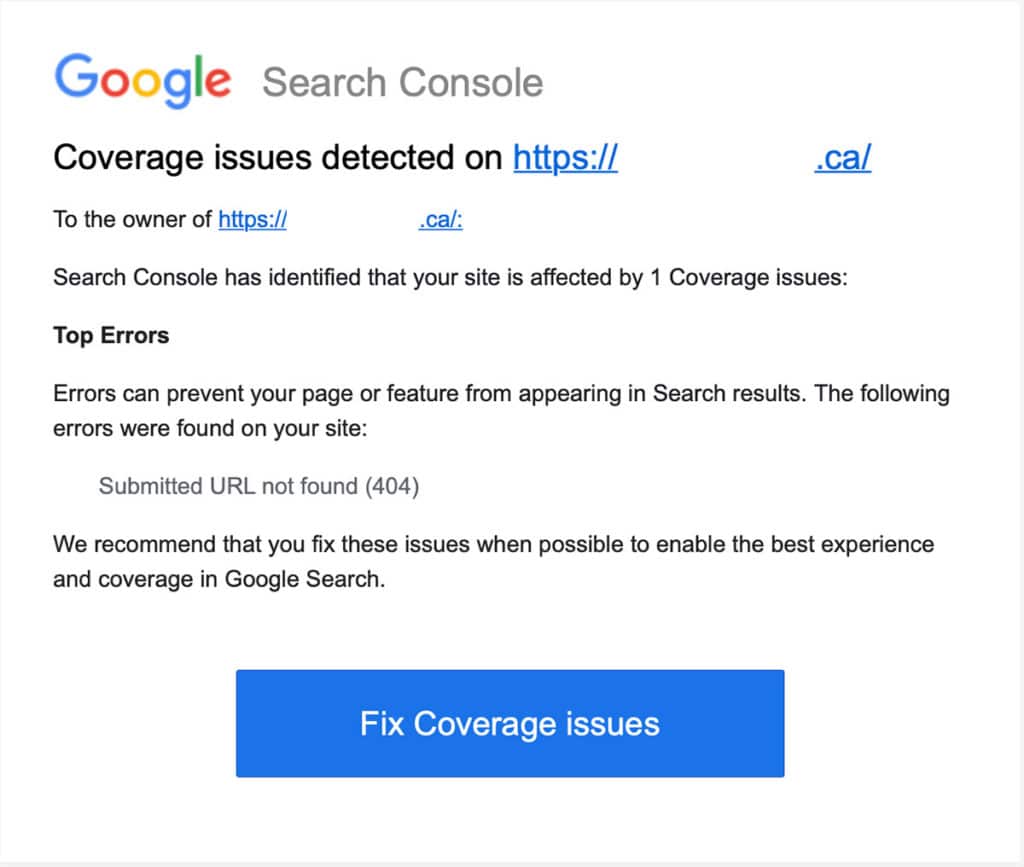 How to fix Submitted URL not found (404) in GSC
Identify 404 pages

In Google Search Console, identify which URLs are creating a 404 error. You can find this error by clicking on the email error warning. Or by going to GSC and selecting the Coverage Tab, then the details column.

Search for Errors

Determine the cause of the 404 (not found) error. The majority of the time, an error occurs when content is mistakenly removed from your website. Other times it can be technical errors creating issues.

Install Redirection Plugin

To redirect a missing page using a 301-redirect, using WordPress, install the "Redirection" plugin. Once installed, under Tools, click on the Redirection tab, then 404s setting. From here, you will be able to fix your missing pages by using the "Add a redirect" option. Alternatively, if you want to repair these manually or do not use WordPress, you can redirect them to your Htaccess file.

Redirect 404s

If you can, re-add the missing content. If those pages had no value, you could redirect them to a better webpage.

Validate Fixes

After you have fixed the URLs in GSC, click on Validate the fix on the Error page.

Wait

Then wait for Google to validate the fix.

Redo this process if it fails

If the validation fails, fix the 404s and re-validate.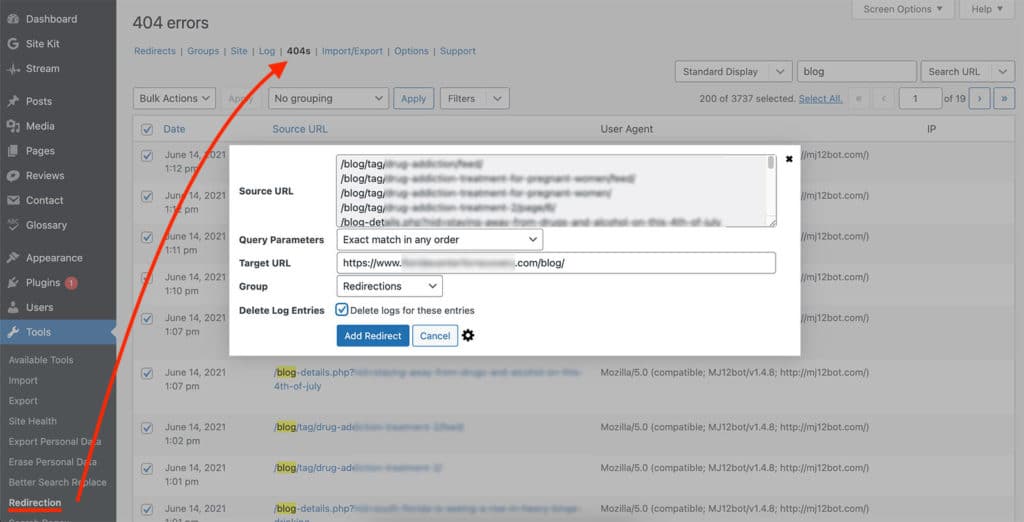 Google Search Console is one of the critical tools marketers use to monitor their website's performance in SERPs and identify any issues. It also provides notifications about how users interact with your site, so you can quickly fix any problems that may arise. If you need more information on how to leverage its features, email me! I'll be happy to help.