Email migration to Microsoft 365 can seem daunting, but with the right tools and process, it can be a relatively easy process. In this blog post, we will outline the steps needed to successfully migrate your email to Microsoft 365. So, whether you're just getting started with Microsoft 365 or are considering making the switch, read on for everything you need to know.
The Migration Process
1. To start, you will need to be logged into Microsoft Office 365 Business and click on the Admin button.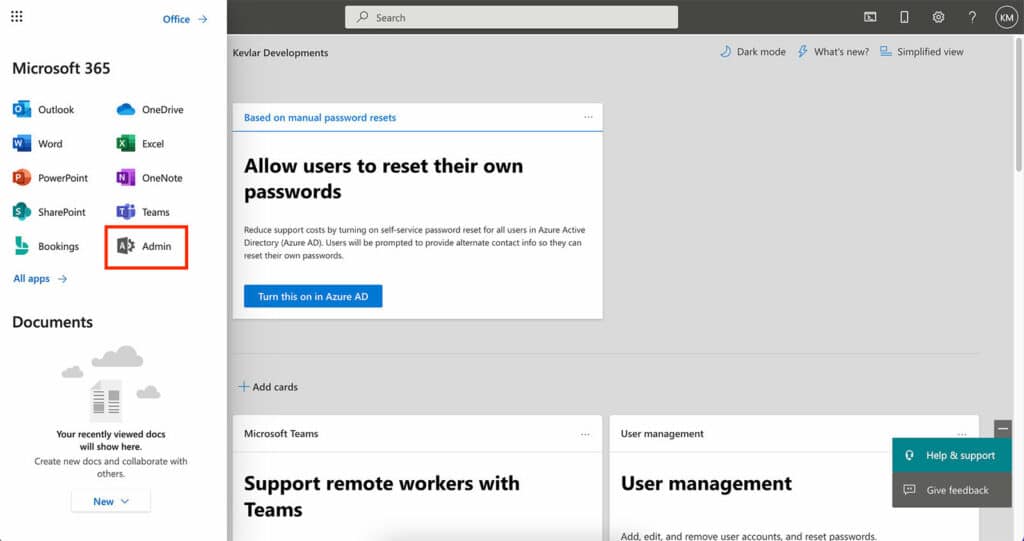 2. Next, you will need to click on Exchange in the Navigation Menu.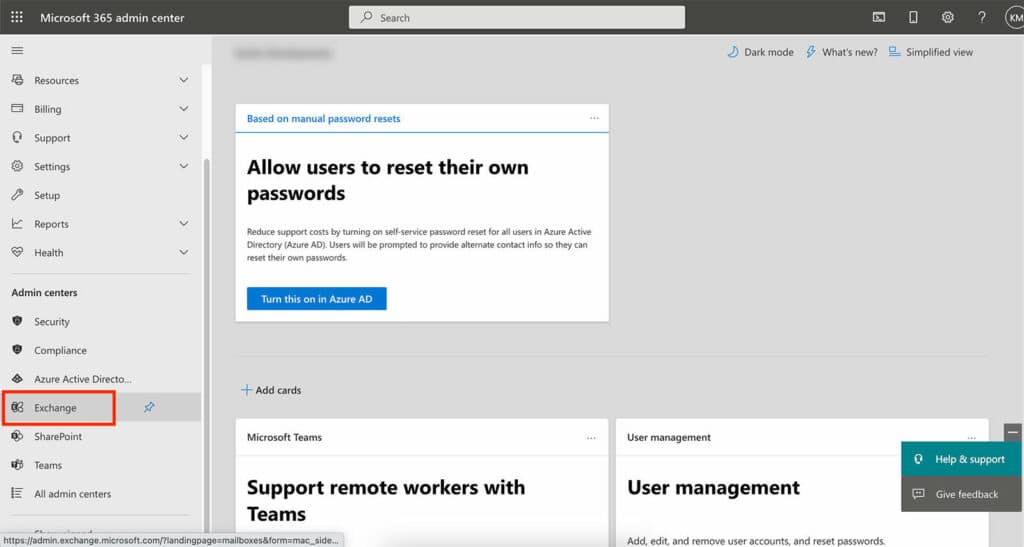 3. Then select Classic Exchange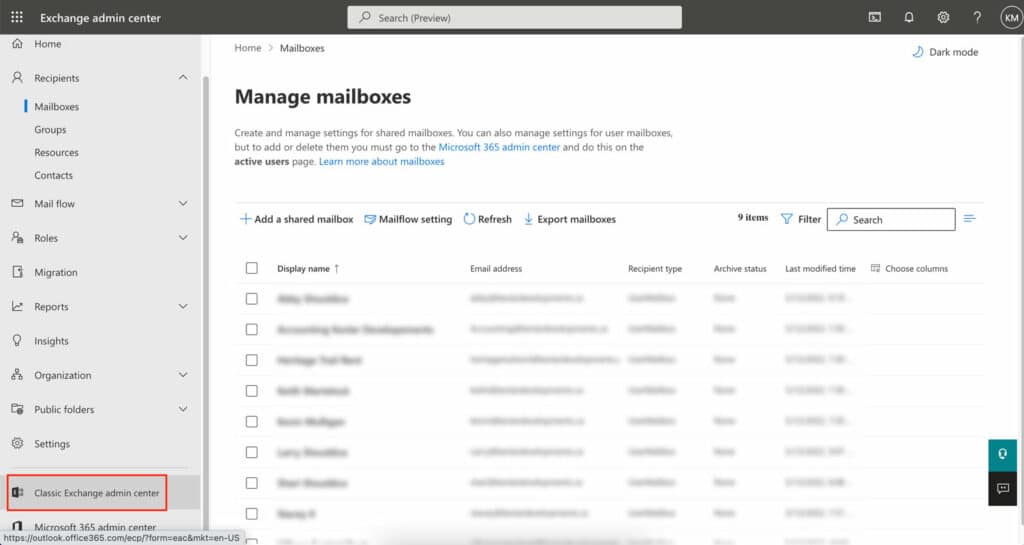 4. From the Classic Exchange dashboard, under Recipients, click on Migration.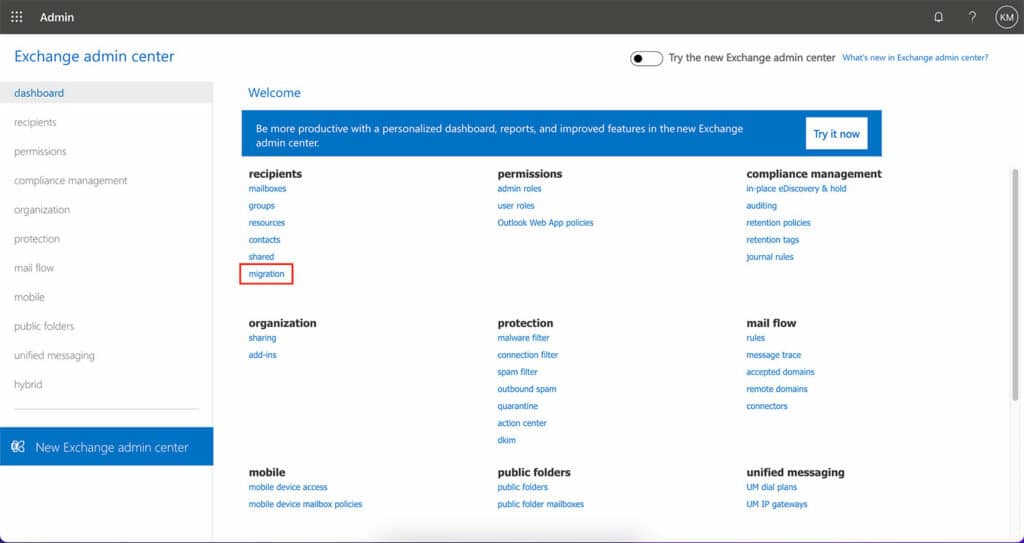 5. In the Migration Dashboard settings, select the plus symbol (+).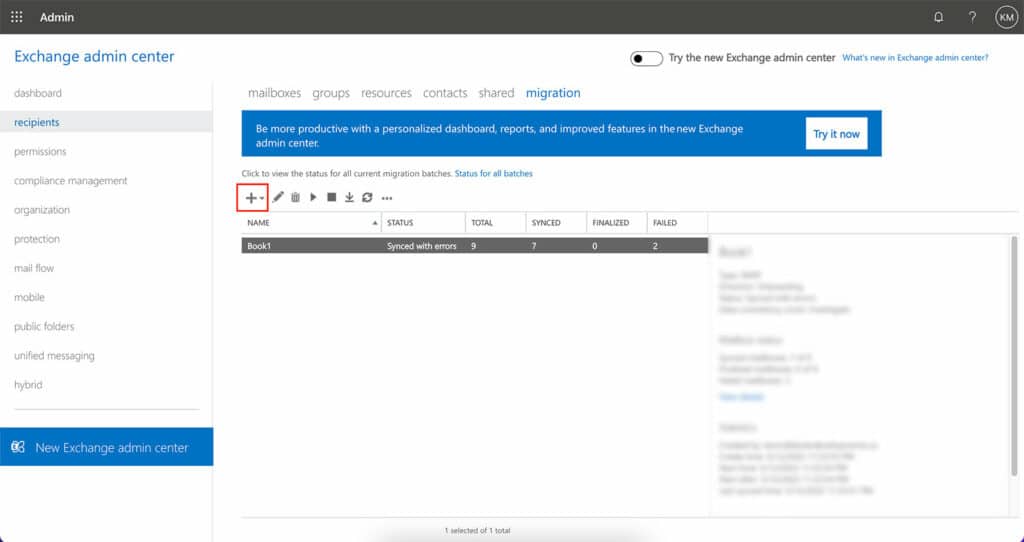 6. Select the "Migrate to Exchange Online" option. "Migrate from Exchange Online" means you want to move away from Microsoft.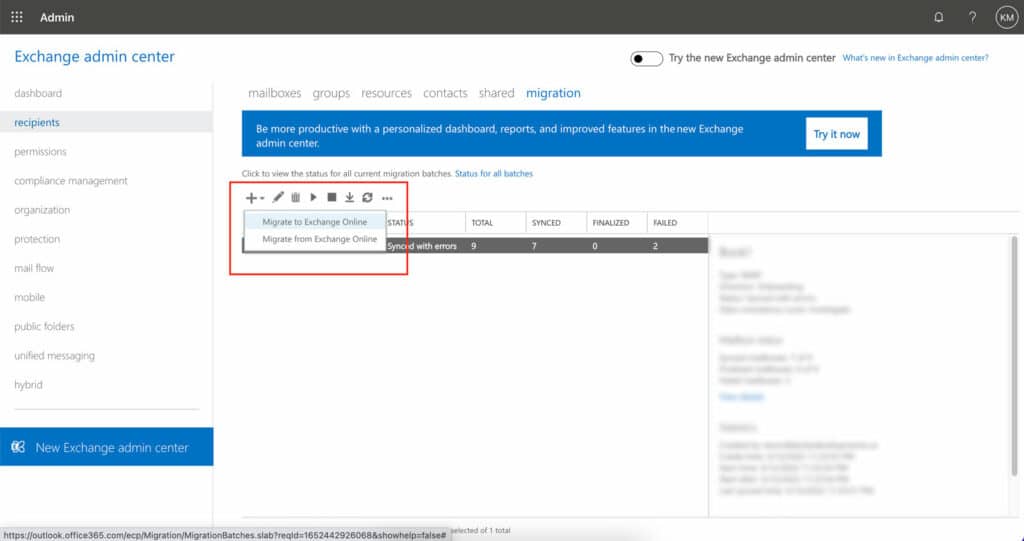 7. Add your migration type, in most situations, you will want to select IMAP migration, unless you are migrating from an old Exchange server or Google Workspace account.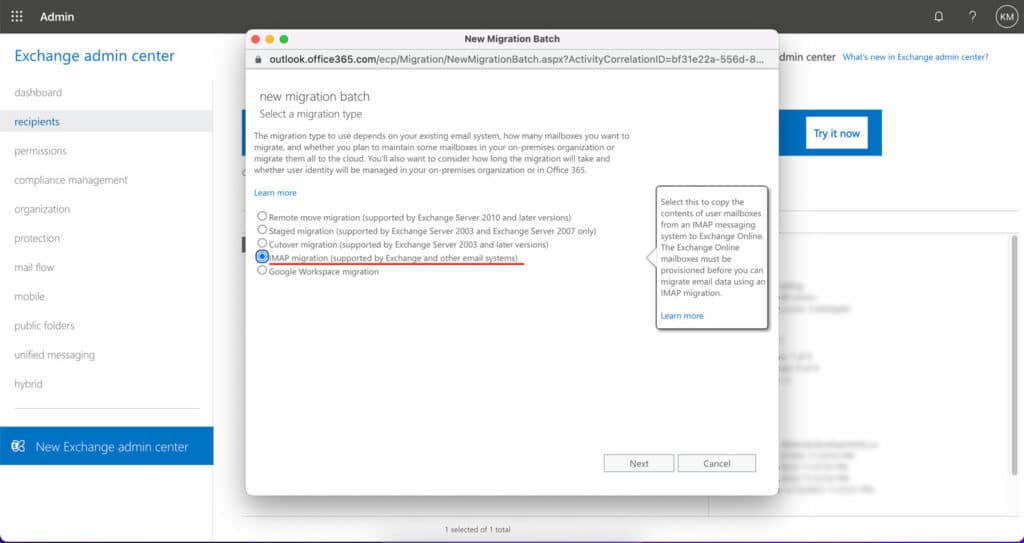 8. Create a CSV file with your email address, the email you want the data migrated to, and the password.
This list should include all of the emails you want to migrate over, and you need to remember to have those emails created in Microsoft 365 because those emails need somewhere to migrate to.
The list is essentially EmailAddress –> From, UserName –> To, Password –> Password used on the old server.

You can download the template here.
9. Upload your CSV file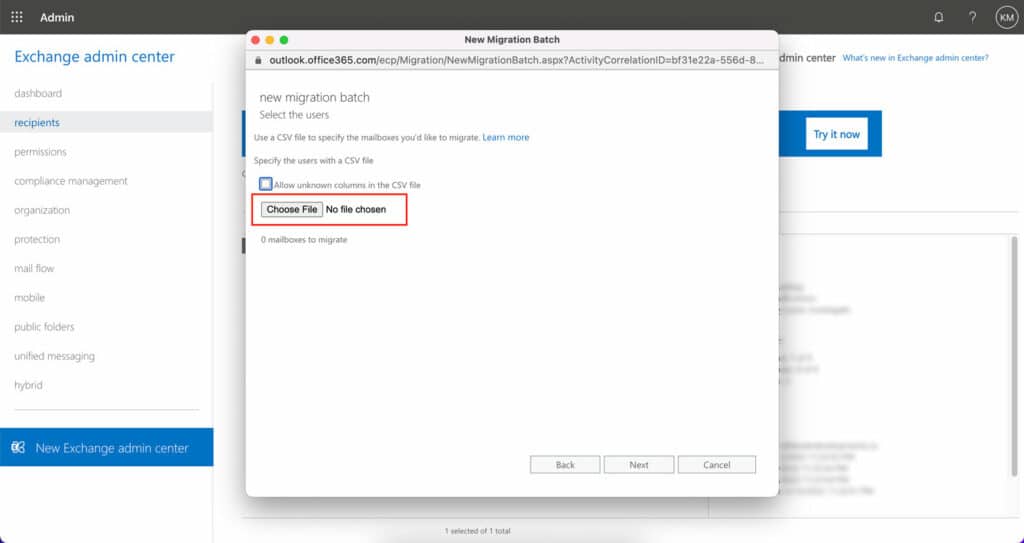 10. After clicking Next, add the IMAP server settings from the server you are migrating away from.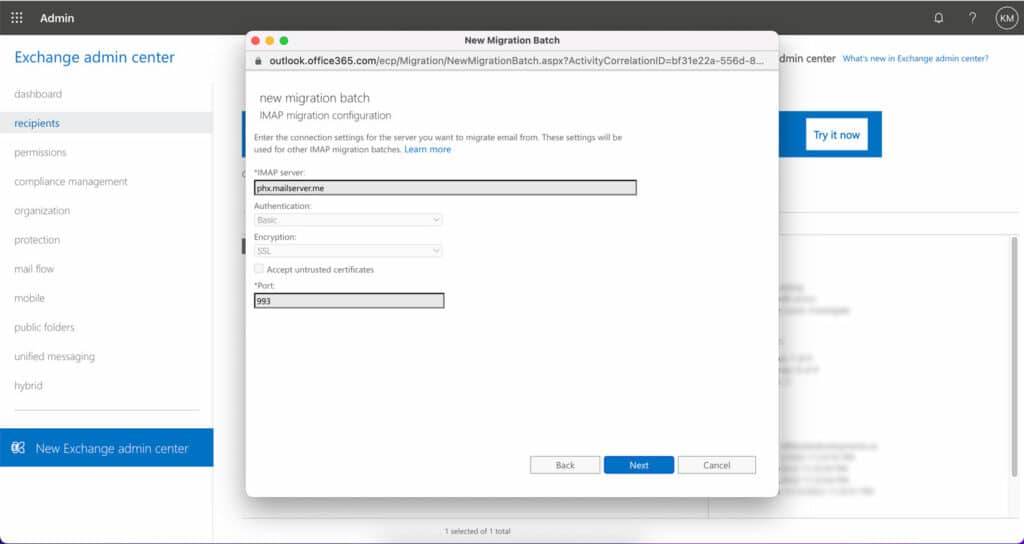 11. Name your migration batch name something unique and descriptive, this will help if you are running numerous migrations.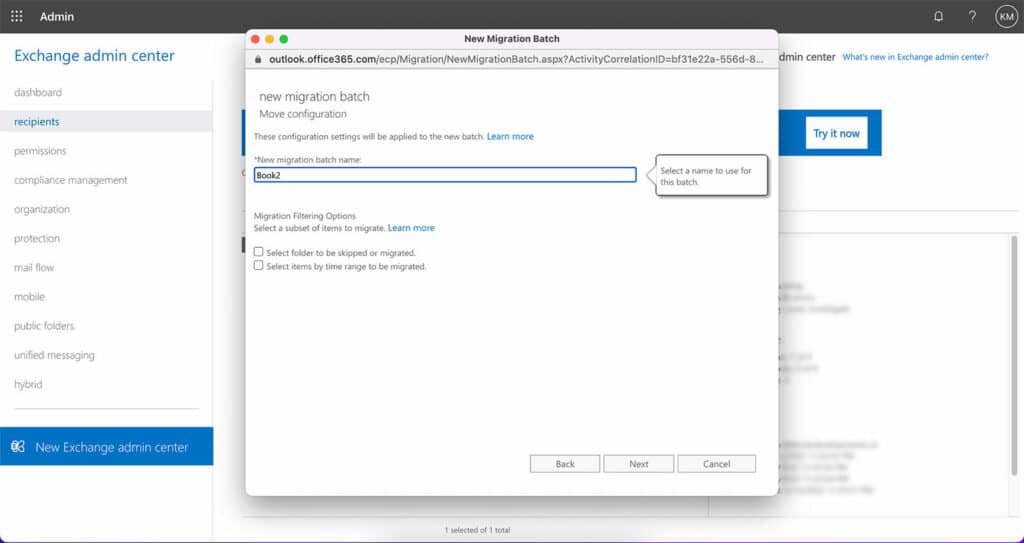 12. Select an email from the list to be notified of the migration competition, or add an email to check names. I added my own email address because this migration is for a client.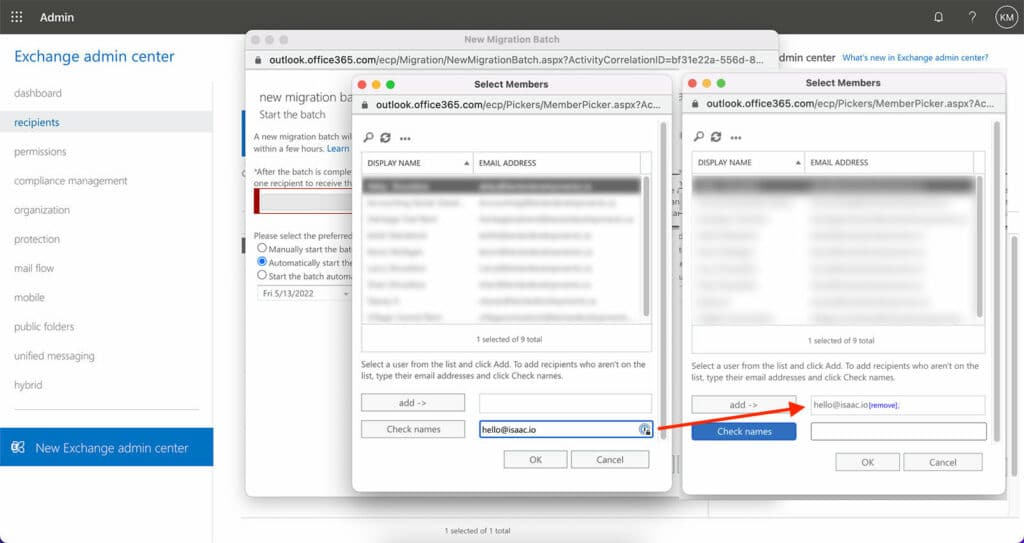 13. Start your migration process. You can set it to manual, automatic, or scheduled.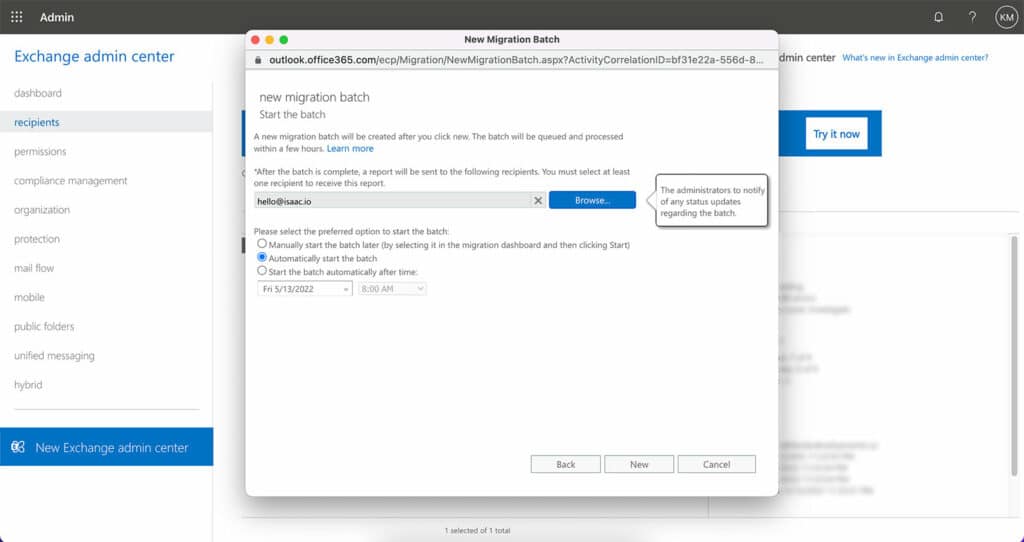 Now wait for the migration to complete, it could take several hours or days if the data is massive. If you accounter any issues, try running the failed migrated emails again.
Video Walkthrough
If you are more of a video learner, I found this awesome video by AskITBE
Automated Process
If you are on a Mac and want to make the migration process easier, I highly recommend the Horcrux email migration tool on the AppStore. It no longer works with Exchange but is great for Office365.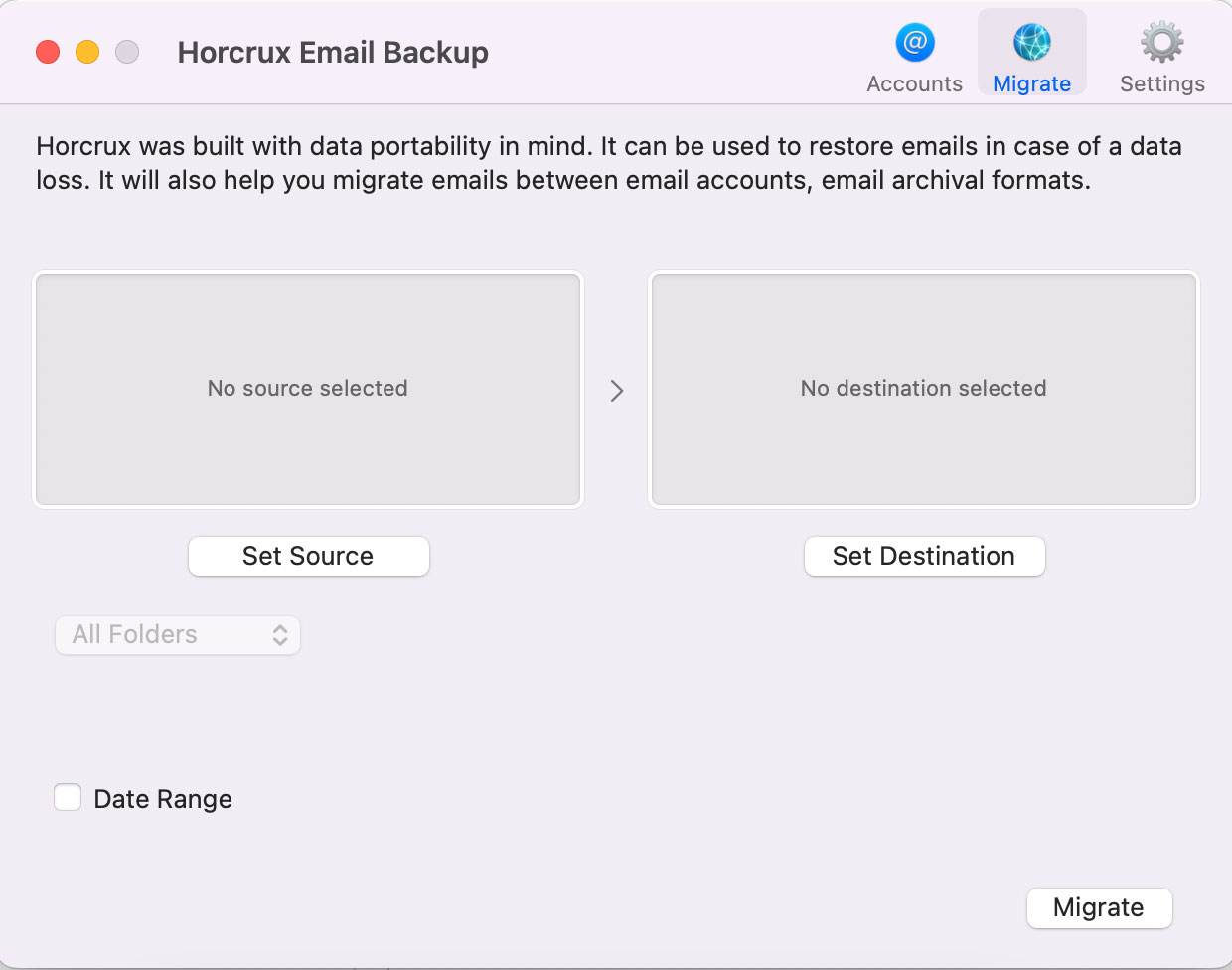 Troubleshooting
While Signing in on an iPhone, if you encounter an error: "That Microsoft account doesn't exist. Enter a different account or get a new one." Try switching between Microsoft Exchange and Outlook.com.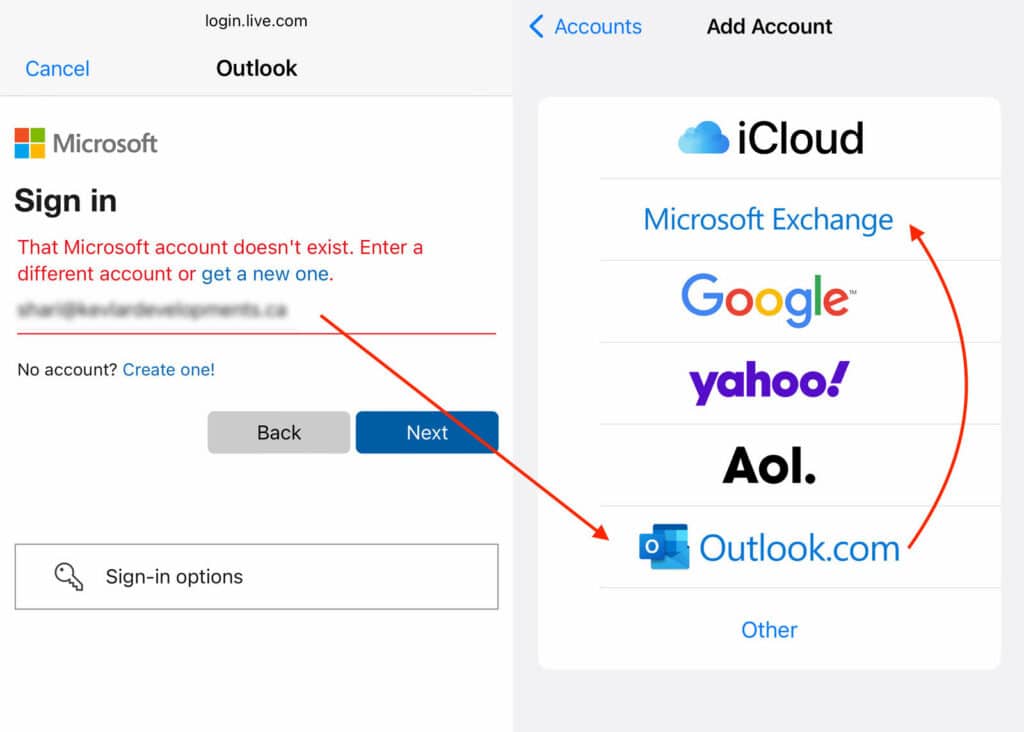 If you know that the email and password are spelled correctly, sign in using Microsoft Exchange. It can become confusing when you signup for Office365 and you don't automatically think to sign in to Exchange.
Conclusion
If you're still having trouble migrating your emails, or if you have any other questions about email marketing, please don't hesitate to reach out. I'm more than happy to help you in tech or in creating successful and effective digital marketing campaigns that will engage your customers and increase sales. Thanks for reading!