Starting off, let's all admit, you are going to crash into stuff, so more space you have the better.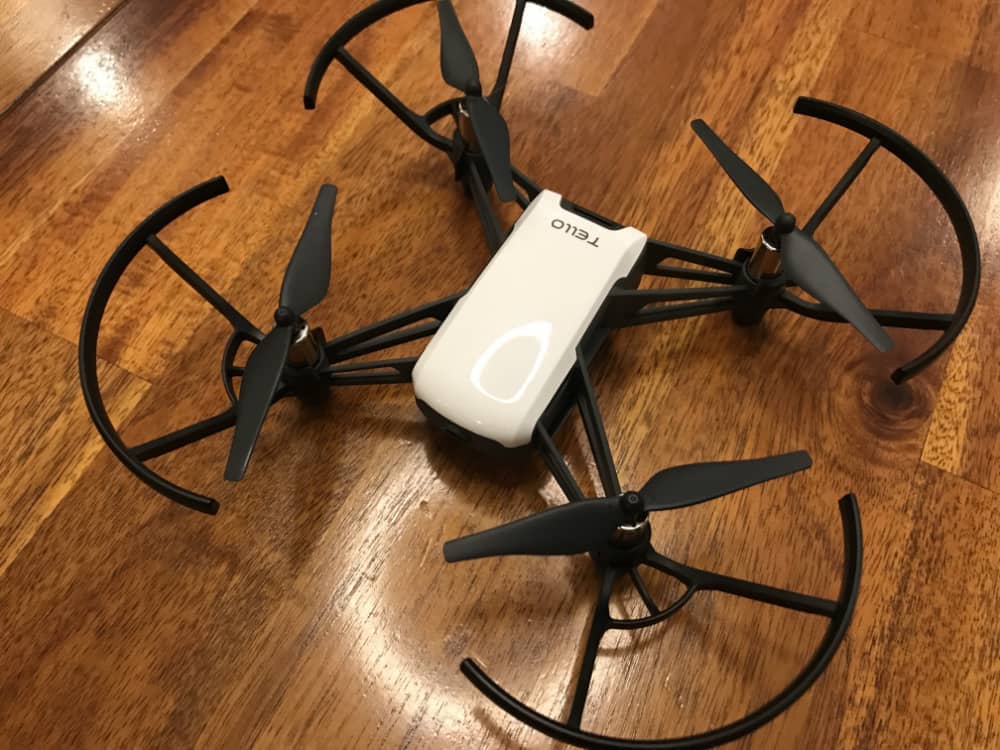 How-to: Program Tello to do backflips with Scratch 2.0!
Install brew.sh on your Mac, If you are unfamiliar with brew! Homebrew is a free and open-source software package management system that simplifies the installation of software).
Open Terminal on your Mac and enter this command:
/usr/bin/ruby -e "$(curl -fsSL https://raw.githubusercontent.com/Homebrew/install/master/install)"
Install Node
brew install node
Install Adobe Air
Install Scratch
Download the Tello files
Install Tello blocks into Scratch by:
Holding the Shift key, press File >> Import Experimental HTTP extension and import (if you don't hold down the shift key, you won't see this added feature)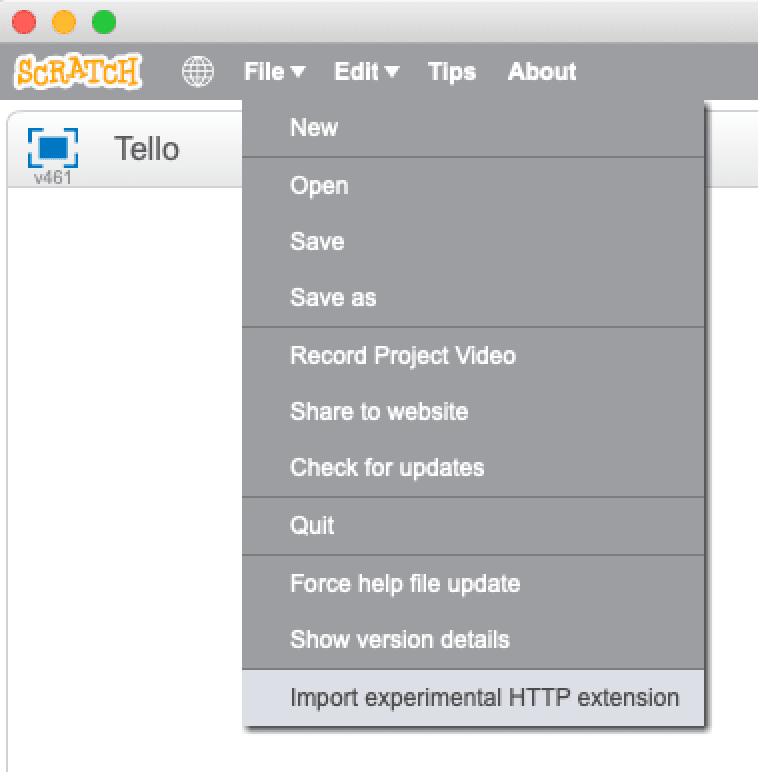 Find the Tello files you just downloaded and copy the pathname using Command + Option + C
Then in terminal, go into that folder:
cd /Users/NAME/Downloads/Scratch
Start Node
node Tello.js
Make sure Node is running

Connect to the Tello via WiFi

Start clicking stuff! ("take off" and watch it fly).