To start off, don't be an idiot and get your IP blocked by Google. Please, respect Google's crawl limits (noted in the tutorial)
This tutorial will teach you how to scrape Google SERPs using Screaming Frog.
Configure Screaming Frog
Set Screaming Frog to List Mode

Uncheck all items in Configuration > Spider > Crawl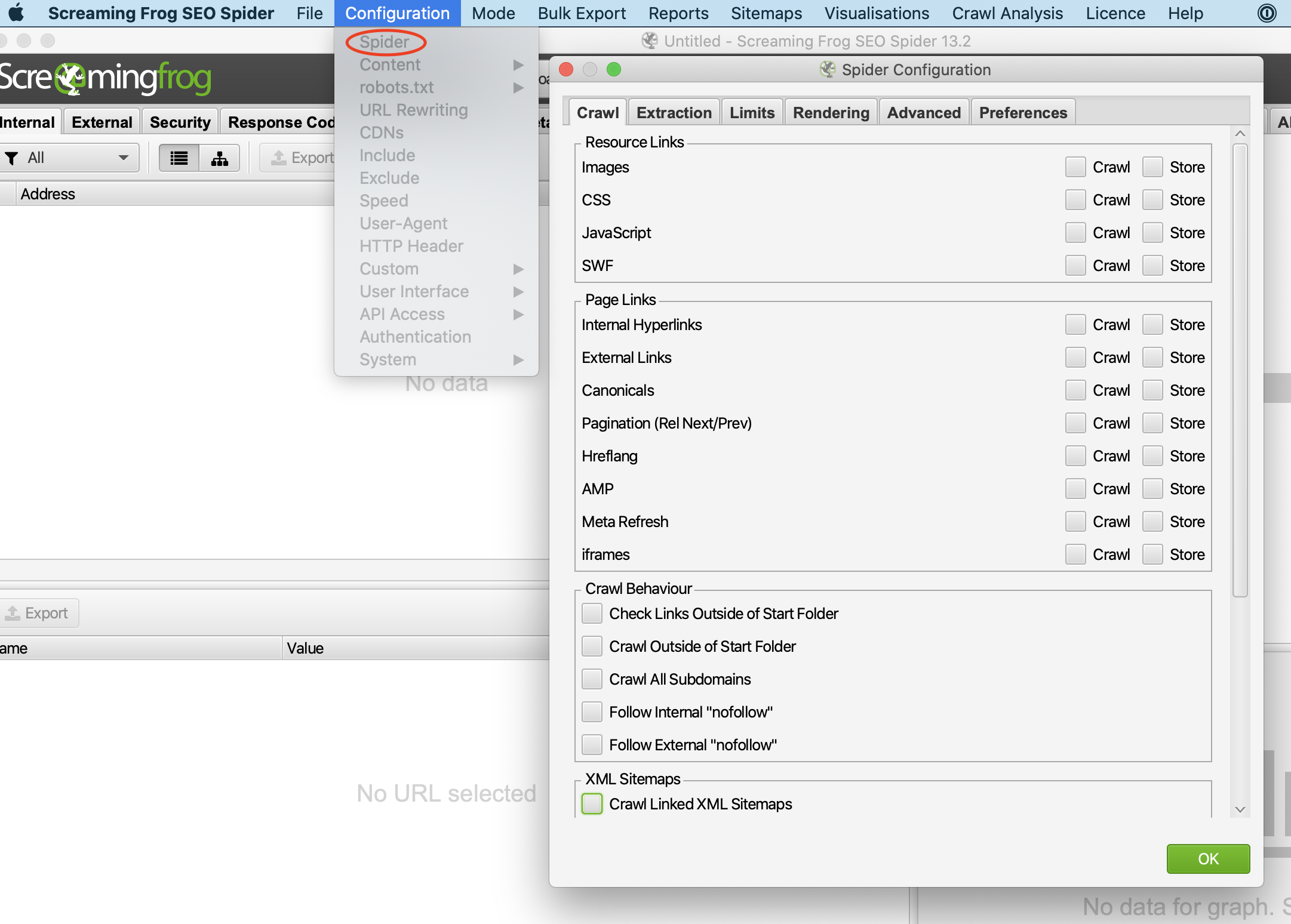 Add XPath Selectors in Screaming Frog
Open + add XPath Selectors under Configuration > Custom > Extraction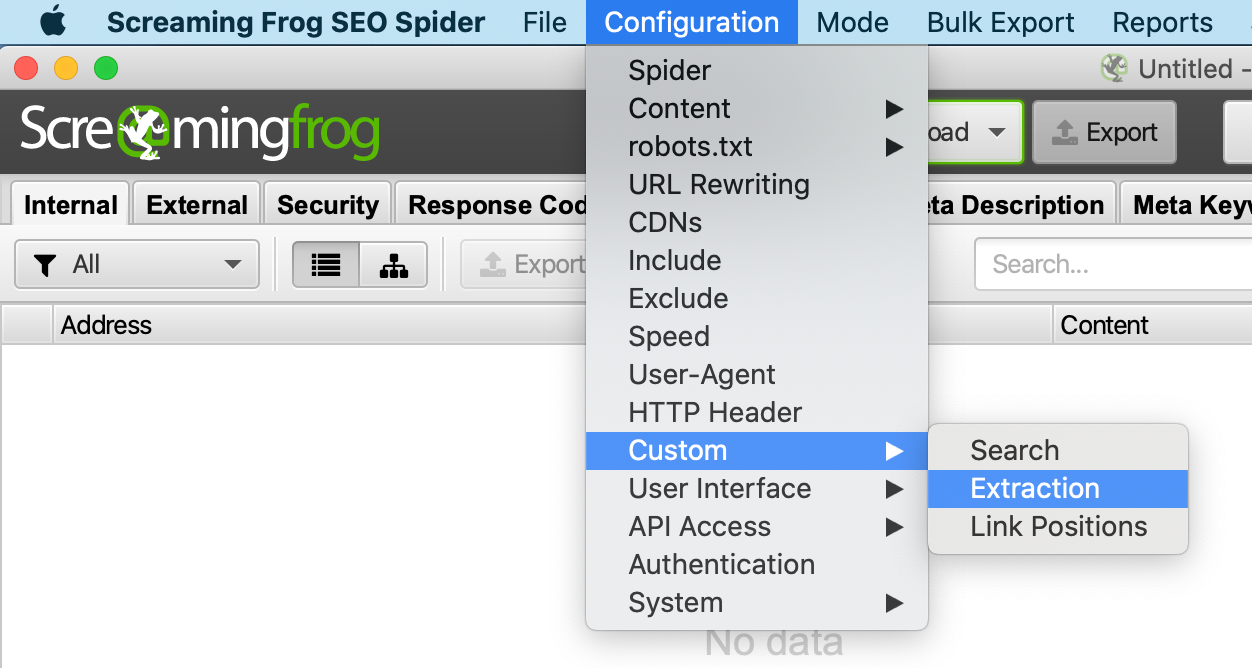 Then add the XPath Name, Selector, Code, + "Extract Text"

Set your User Agent
Under Configuration > User-Agent, set a user friendly agent.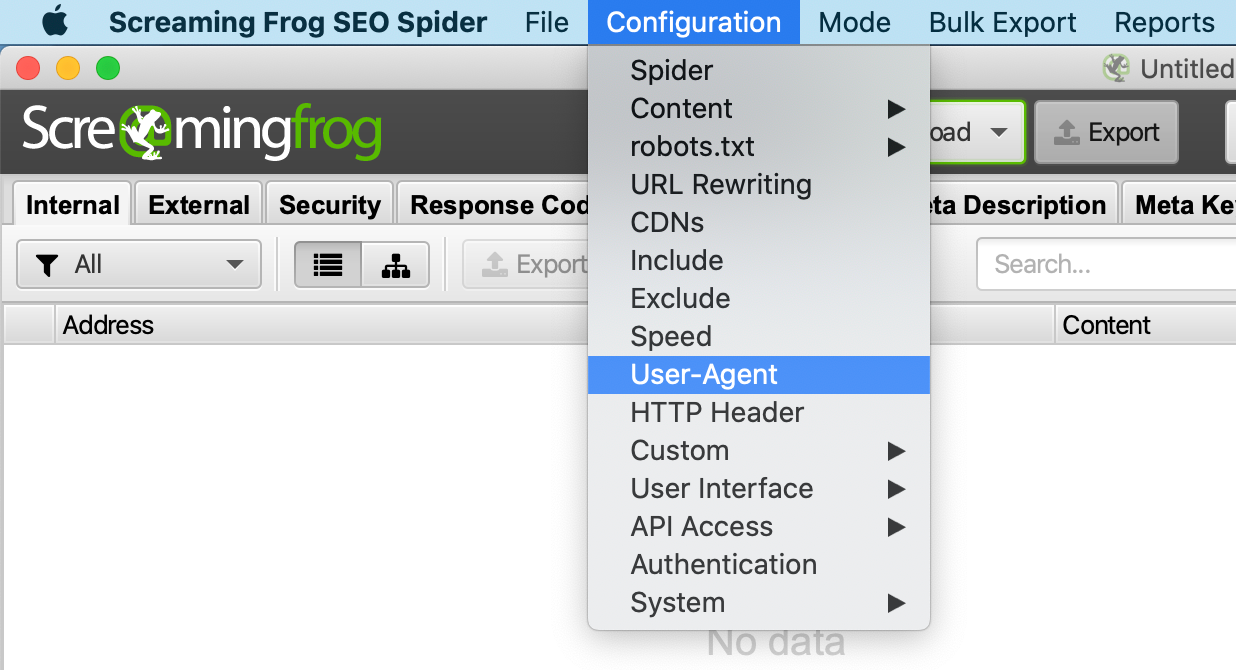 Chrome, Firefox, Safari shouldn't give you any issues.

Respect Google
Don't crawl too fast. In Configuration > Speed, set the Max Threads to 1.0, checked the Limit URL/s, and set the Max URL/s to 0.8.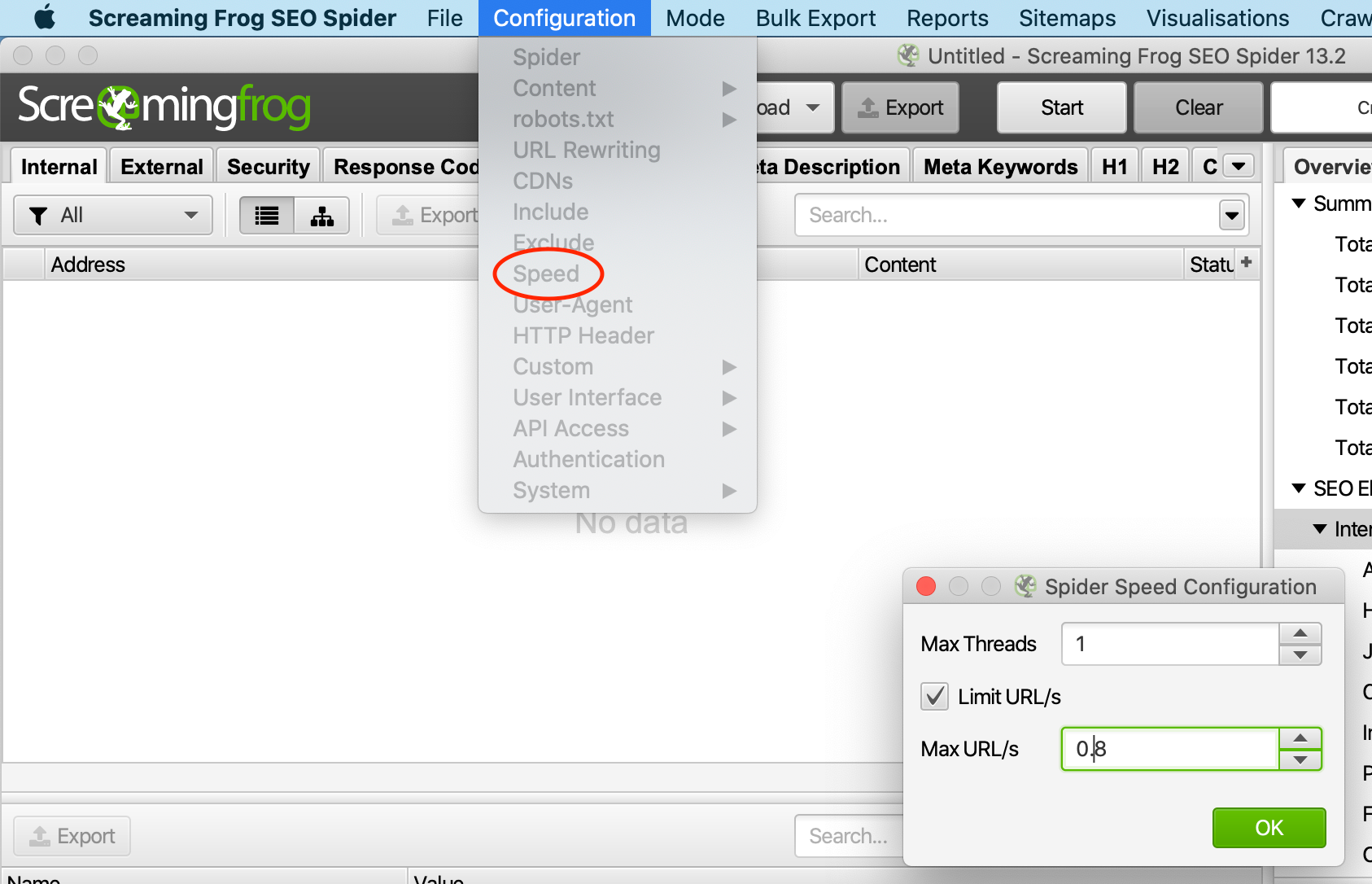 Enter your Crawl
Last step, now you need to enter your search query. Under Upload > Enter Manually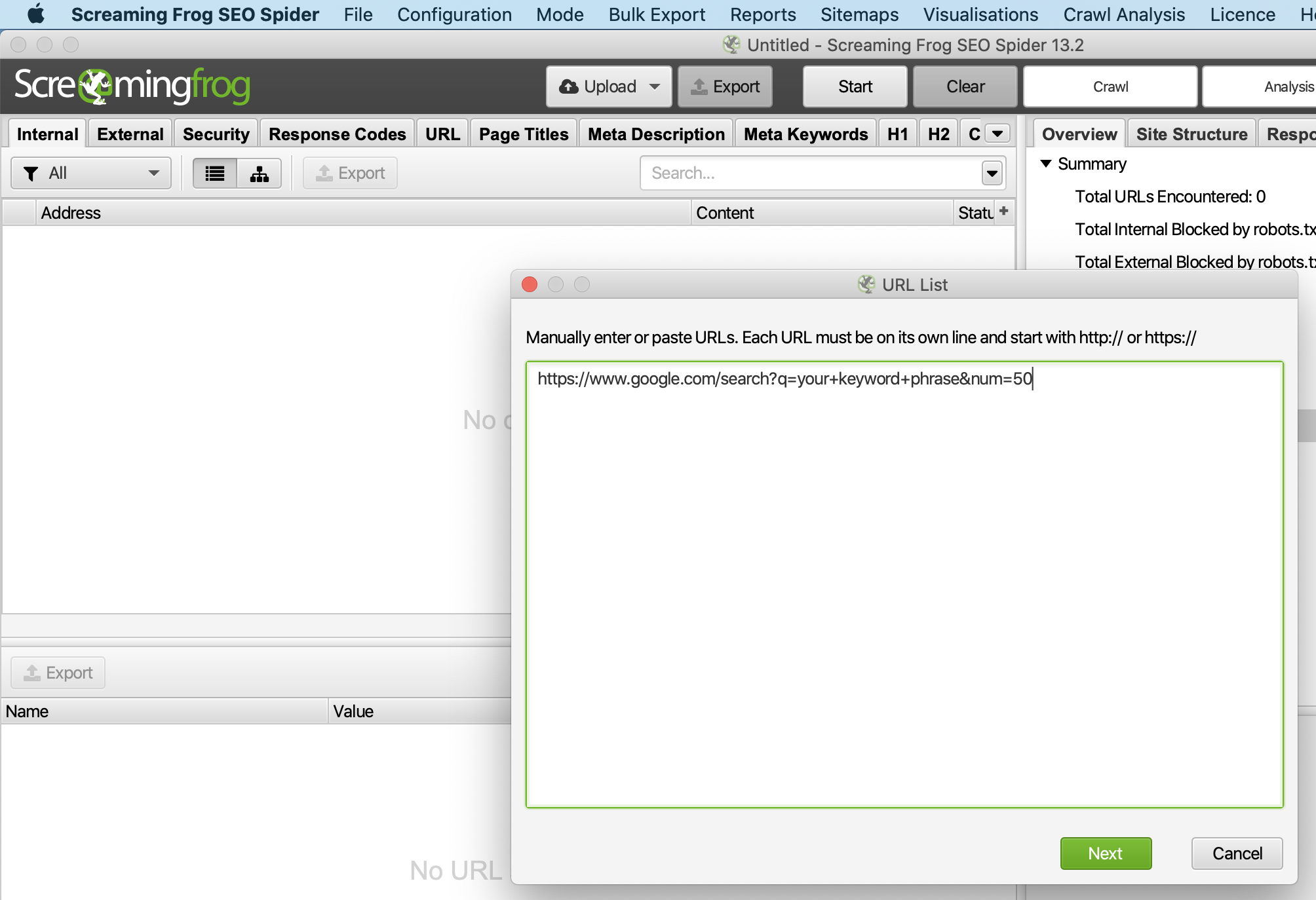 The results will show up horizontally

Transpose feature in Excel
Since the results are horizontal, you can Export the results into a CSV. In Excel, you will want to use the Transpose feature. In Excel, select the desired cells you would want to change, and copy (CMD+C on a Mac). Then select Paste Options > Transpose.