How to install CrazyEgg using GTM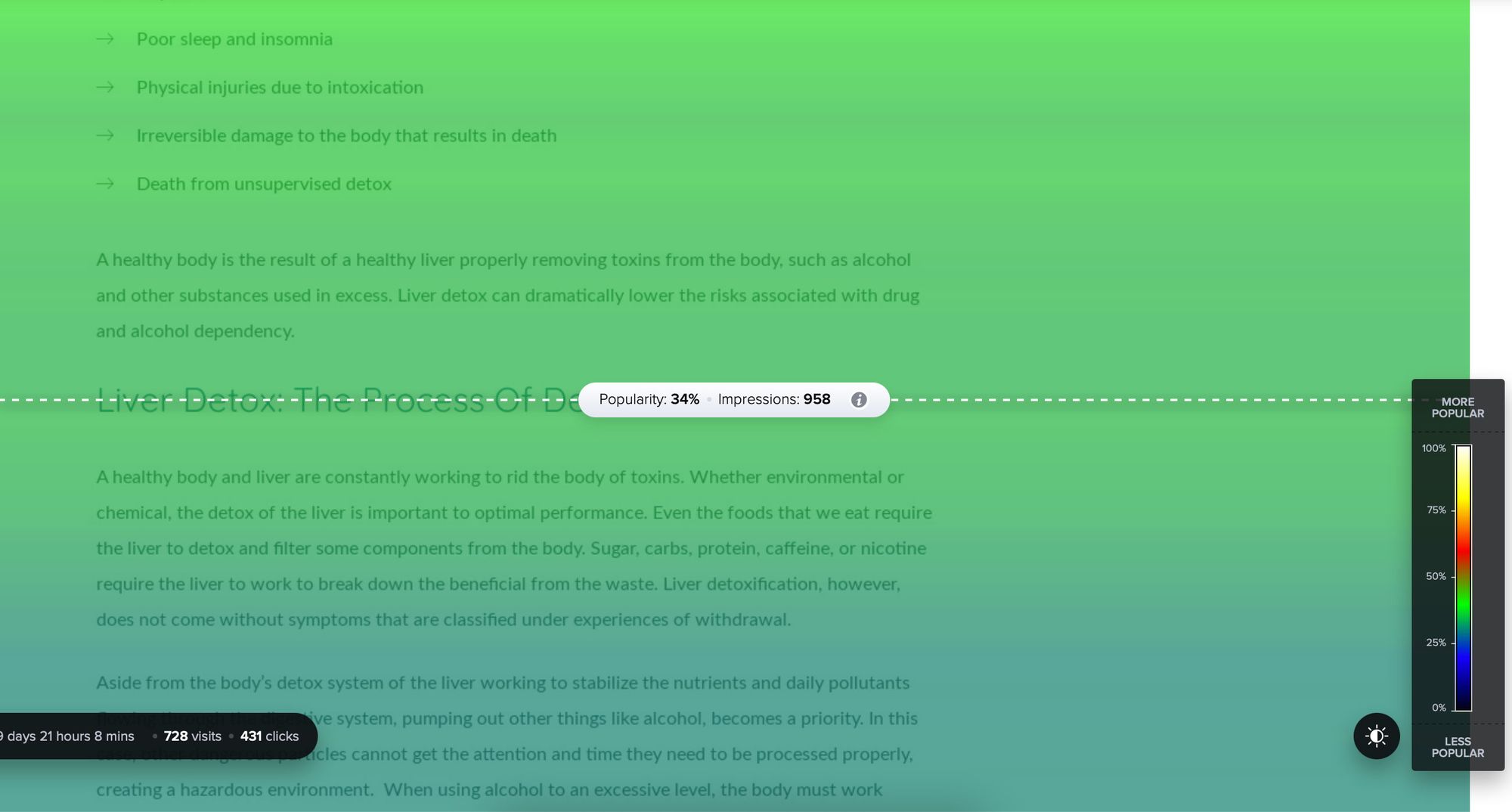 Are you looking for a way to increase your website conversion rates? CrazyEgg is an easy to use heat map software that reveals visitor behavior on your site. In this post, we will show you how to install CrazyEgg using Google Tag Manager and discuss the impact it can have on improving conversions.
What is CrazyEgg?
Crazy Egg is a web-based application that provides you with A / B Testing and mouse-tracking tools such as Heat map, Scroll map, Overlay, and Confetti to track website traffic. Website tracking helps you understand your customers' interests to boost traffic.
If you don't have a CrazyEgg account, you can signup for a free trial.
How to install CrazyEgg using Google Tag Manager
1. Login to Google Tag Manager

2. Select the website you want to install Crazy Egg's Tracking on
3. Add a new Tag

4. Name the new Tag (e.g., CrazyEgg)
5. Click on Tag Configuration
6. Select CrazyEgg from the sidebar menu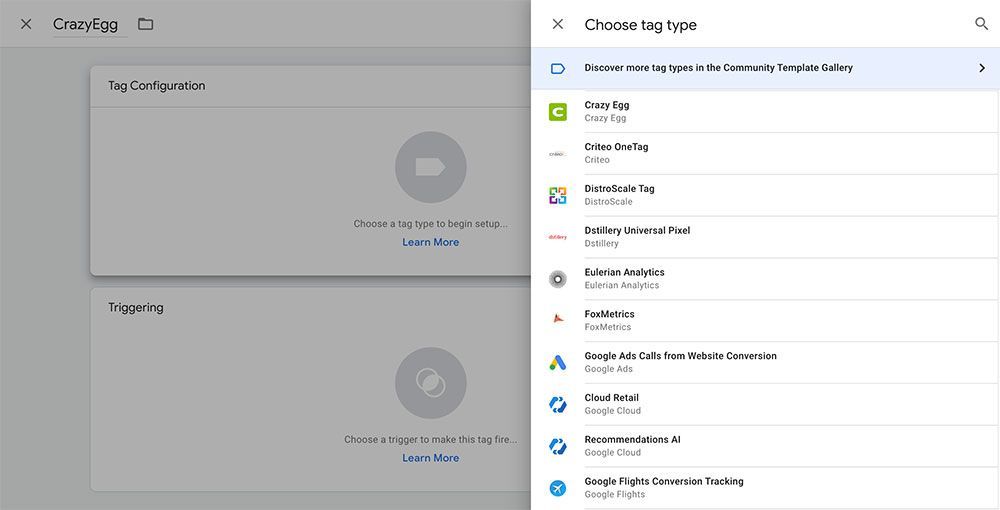 7. Enter your unique ID number from CrazyEgg. You can find the unique ID number from "install CrazyEgg" in the left sidebar menu in CrazyEgg. Select GTM installation.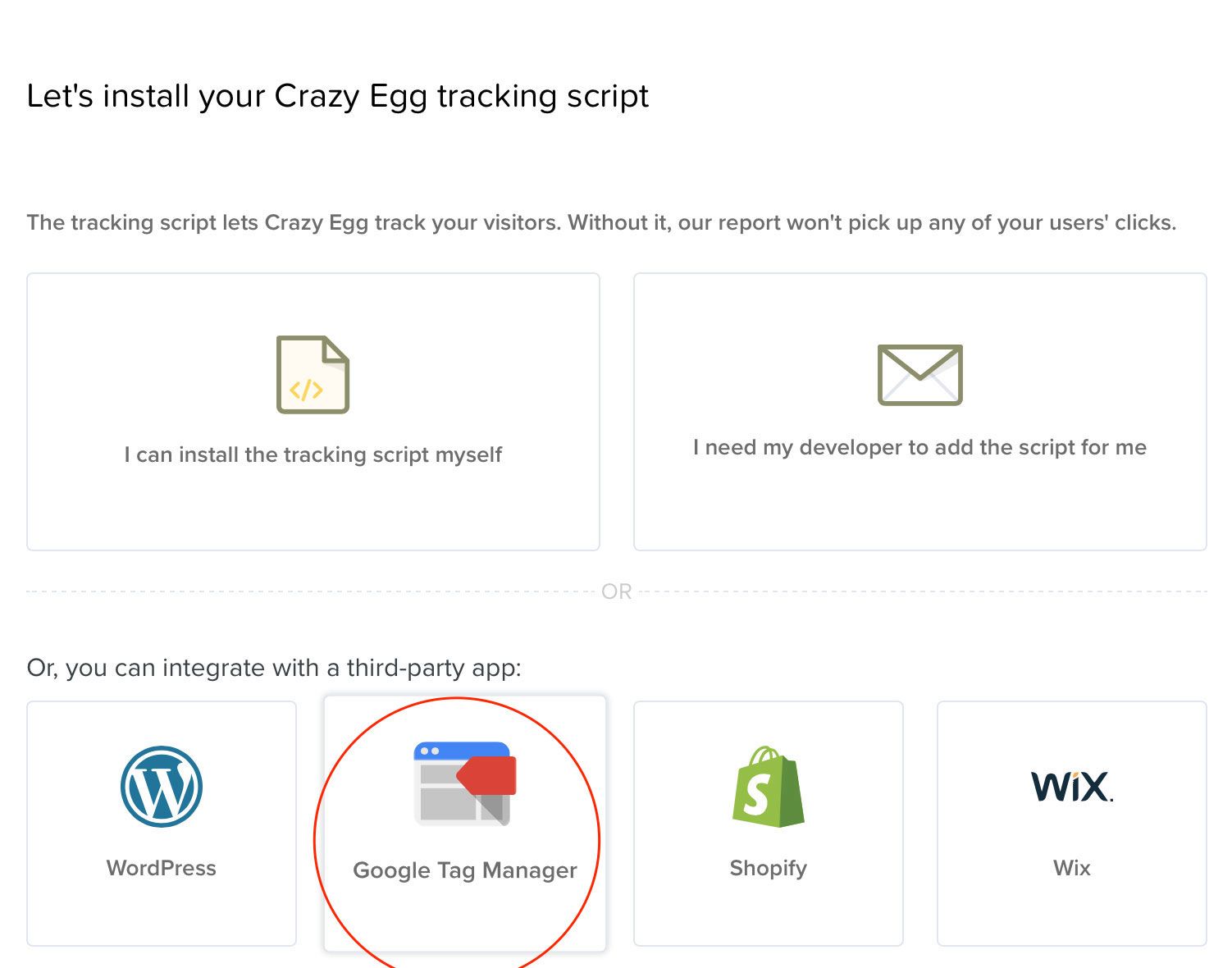 8. In GTM - Choose a Trigger
9. Click on the plus symbol in the top right corner.
10. Name the Trigger (e.g., CrazyEgg Trigger)
11. Select Trigger Configuration
12. Pick "Page View" from the menu.
13. Click on "Some Page Views"
14. Add Pages you wish to track. Tracking scripts can slow down your website, so it's best to use it only on the pages you need it on.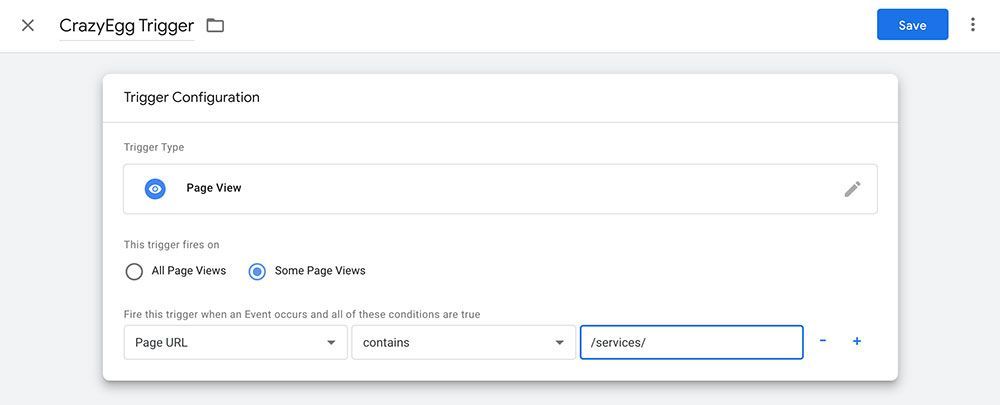 16. Save
17. Publish GTM
CrazyEgg is an easy-to-use heat map software that reveals visitor behaviour on your website. What does this mean for you? Well, if there are any layout problems or elements of the site that could be causing visitors to leave without converting, then those issues can easily be identified using CrazyEgg and corrected accordingly. If you want to learn more about this powerful tool don't hesitate to contact me personally! I'm always happy to help fellow marketers get more conversions online!