What is CrazyEgg?
Crazy Egg is a web-based application that provides you with mouse-tracking tools such as Heat map, Scroll map, Overlay, and Confetti to track website traffic. Website tracking helps you understand your customers' interests to boost traffic.
How to install CrazyEgg using Google Tag Manager
1. Login to Google Tag Manager

2. Select the website you want to install Crazy Egg on
3. Add a new Tag

4. Name the new Tag (e.g., CrazyEgg)
5. Click on Tag Configuration
6. Select CrazyEgg from the sidebar menu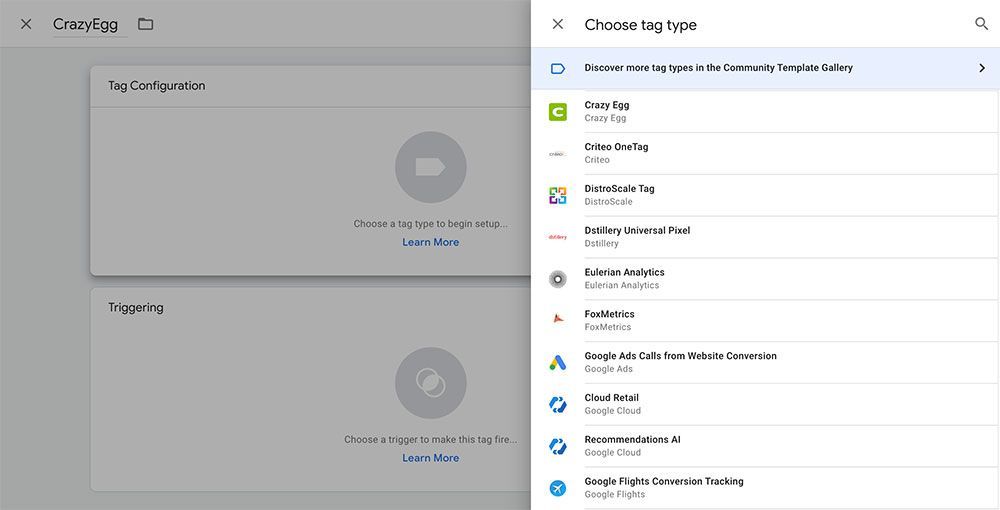 7. Enter your unique ID number from CrazyEgg. You can find the unique ID number from "install CrazyEgg" in the left sidebar menu in CrazyEgg. Select GTM installation.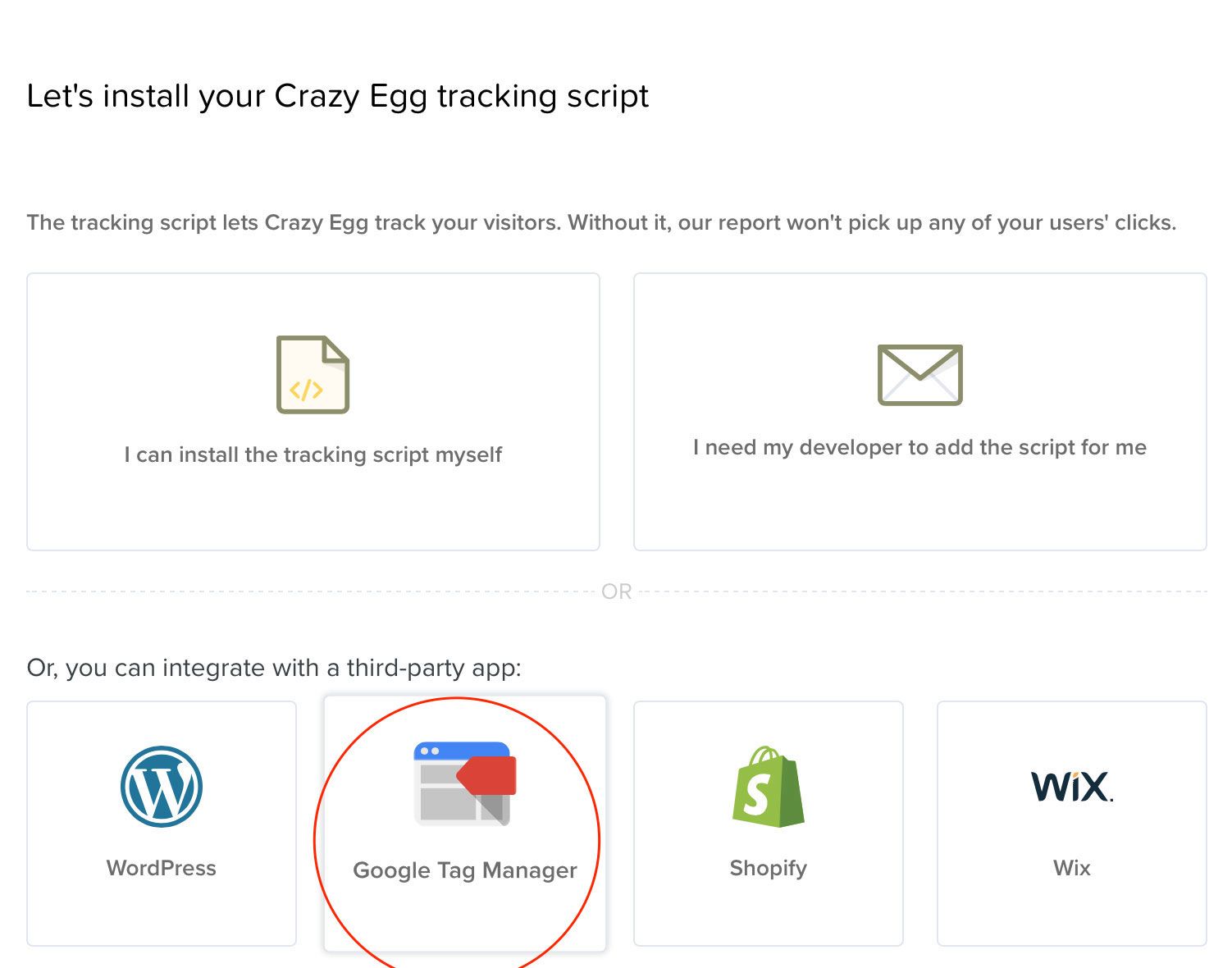 8. In GTM - Choose a Trigger
9. Click on the plus symbol in the top right corner.
10. Name the Trigger (e.g., CrazyEgg Trigger)
11. Select Trigger Configuration
12. Pick "Page View" from the menu.
13. Click on "Some Page Views"
14. Add Pages you wish to track. Tracking scripts can slow down your website, so it's best to use it only on the pages you need it on.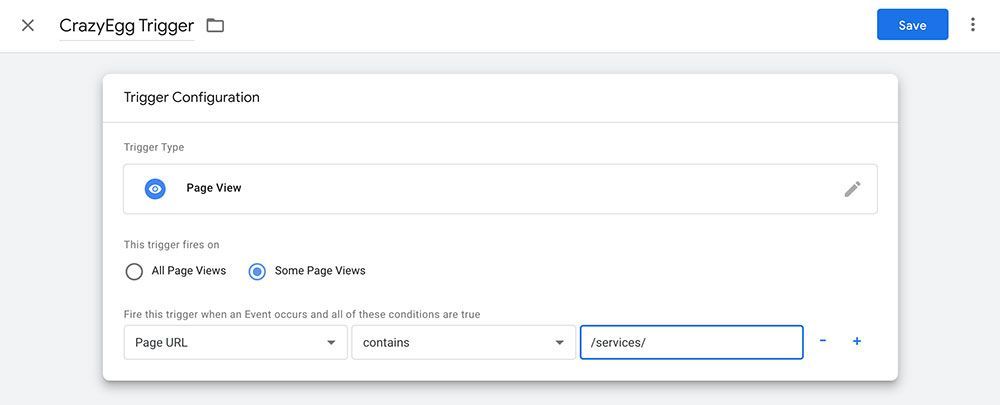 16. Save
17. Publish GTM