You've crafted the perfect website in WPEngine; now, you want to reuse it for another project without building it from scratch.
Here is a quick tutorial on how to use an existing website as a blueprint template:
Login
If you haven't already, sign in to my.wpengine.com
Add a site
Click on Add site in the top right corner, under the appropriate account.

Add a site name
Enter a Site name*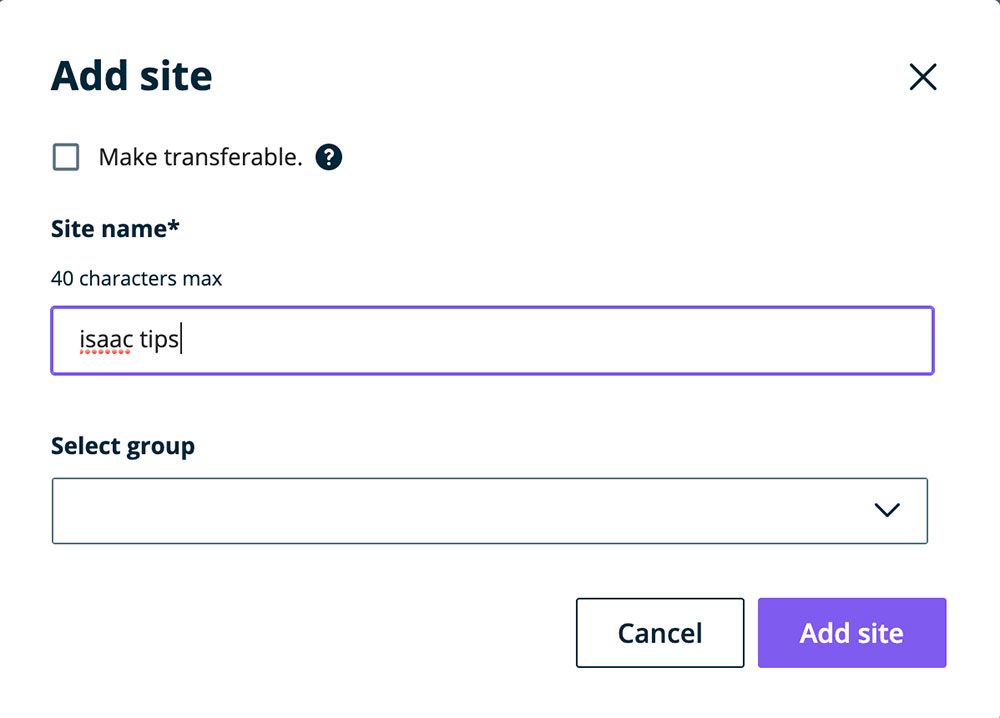 Create a new environment
Select Copy from existing from the tab navigation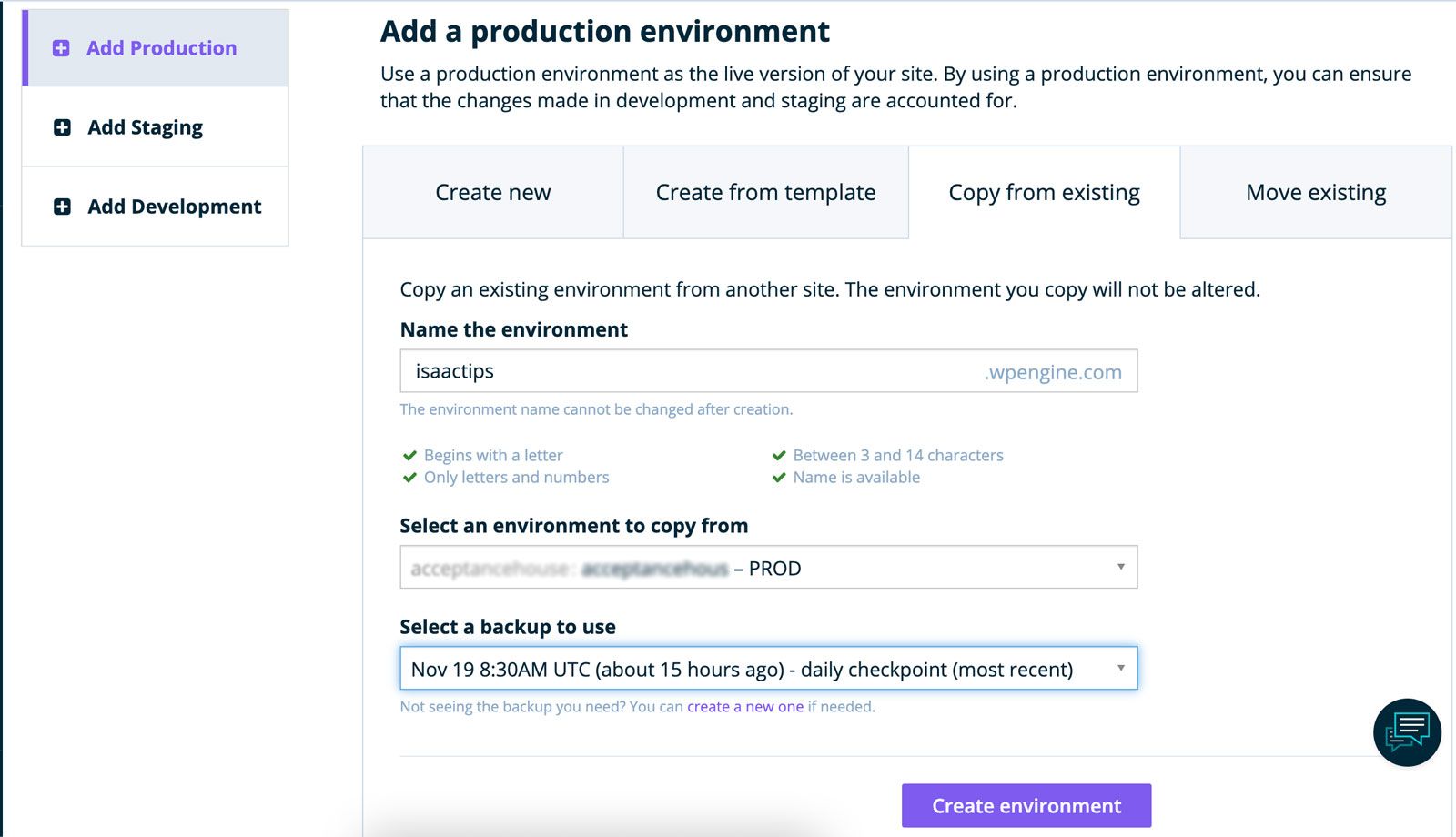 You have the options to:
Select an environment to copy from (search for your production website in WPEngine)
Where you can select the backup to use; if you've made changes to the blueprint website after its last backup, you can create another backup before using it as a copy. This will require you to back out and restart the process.
or Create a new blank environment
Login to your new site
Log in to WP-Admin, and proceed to change out the logos, content, branded colors, and anything you might need to do to personalize the theme.

*The login username and password will be the same as the production website you copied over.