Here is a quick guide on how to add a new domain to WPEngine.
Sign in
If you haven't already, sign in to my.wpengine.com

Select your account
If you have more than one hosting account, select the desired location

Add a site
Click on add site in the top right corner, under the appropriate account.

Create your environment
Create a name for your domain environment.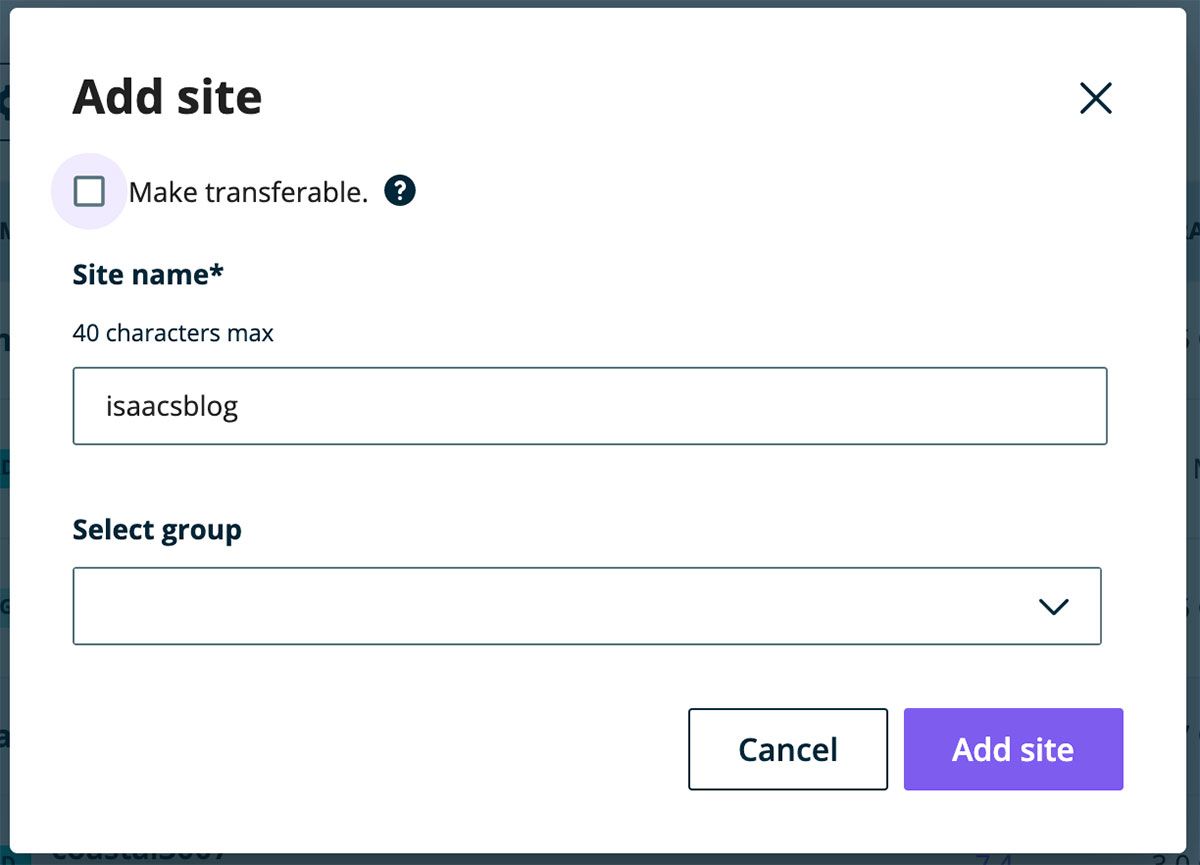 "Make Transferable" is a free account that allows you to build websites and send them to client accounts.
"Select group" is used when you have agency accounts and too many websites to manage easily without a sorting mechanism.
Wait
Wait (5-10 mins) for the install to be built and the DNS (IP record) propagate.
Add your domain names
Then add your Domain names.

WPEngine has an excellent built-in tool that automatically configures the settings for you in your registrar. Or you can add the values manually (outlined in the next step).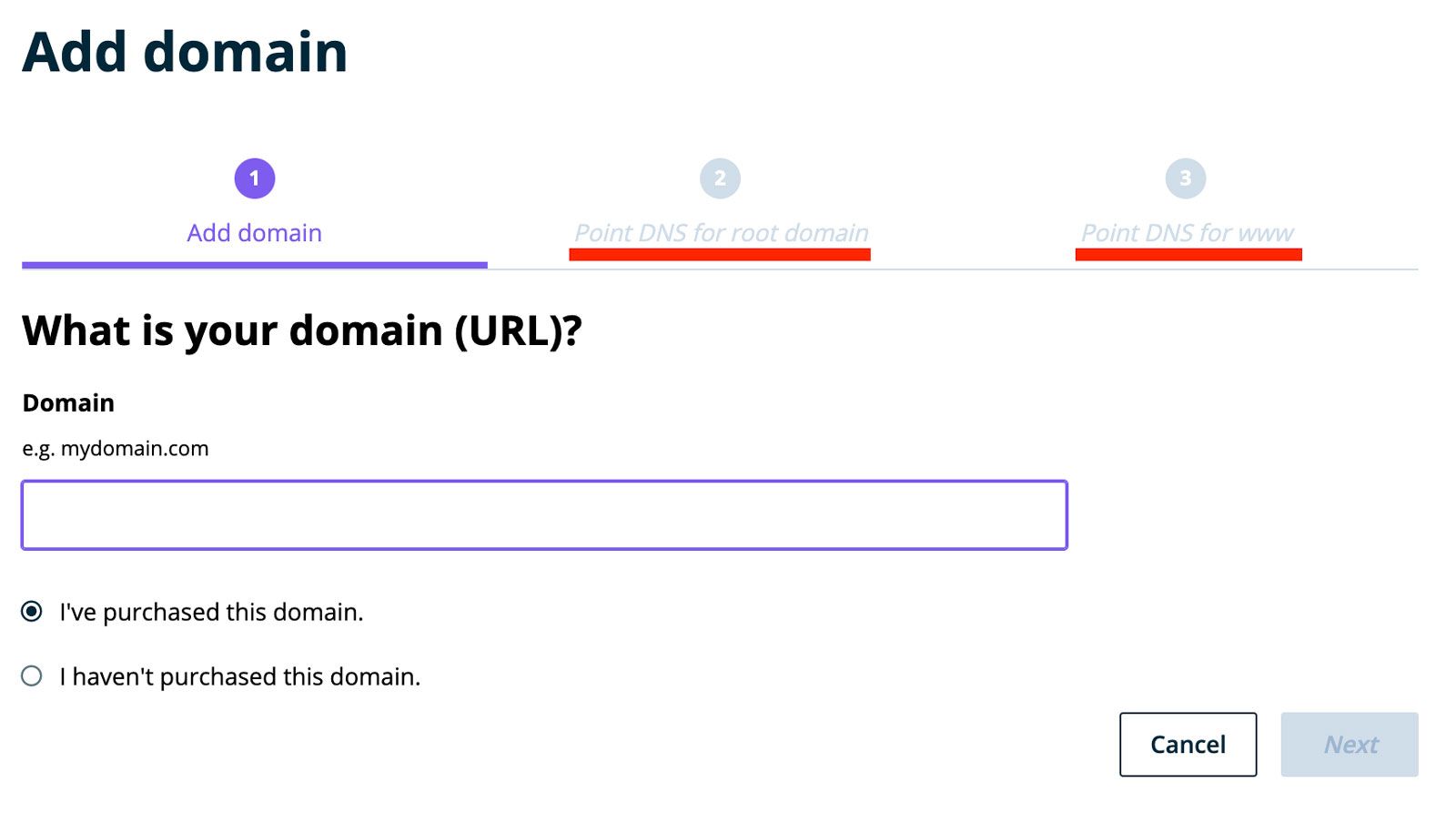 Update your DNS
If not added automatically, add the DNS values manually to your Domain registrar.
Using the WPEngine's DNS values under the Domains tab.

You will need to replace the current A-record or cName values in your Registrar (e.g., GoDaddy, Namecheap.) Most sites use an A-record to point traffic to the website, and this record is typically first in your DNS list.

Enable SSL
Add the SSL Certificates, select the free Let's Encrypt option for both the domain root and www (unless you want to pay for an SSL certificate). It helps if the pointed DNS (steps 6-7) has correctly propagated (5 mins) before creating the certificates, speeding up the overall process.

Set a Primary Domain
Set a Primary Domain and add redirects to the root domain.
If the redirected WPE domain name creates a redirect loop, disable the redirect temporarily to the root domain and purge the server cache. Jump down to Step 10 to resolve the issue.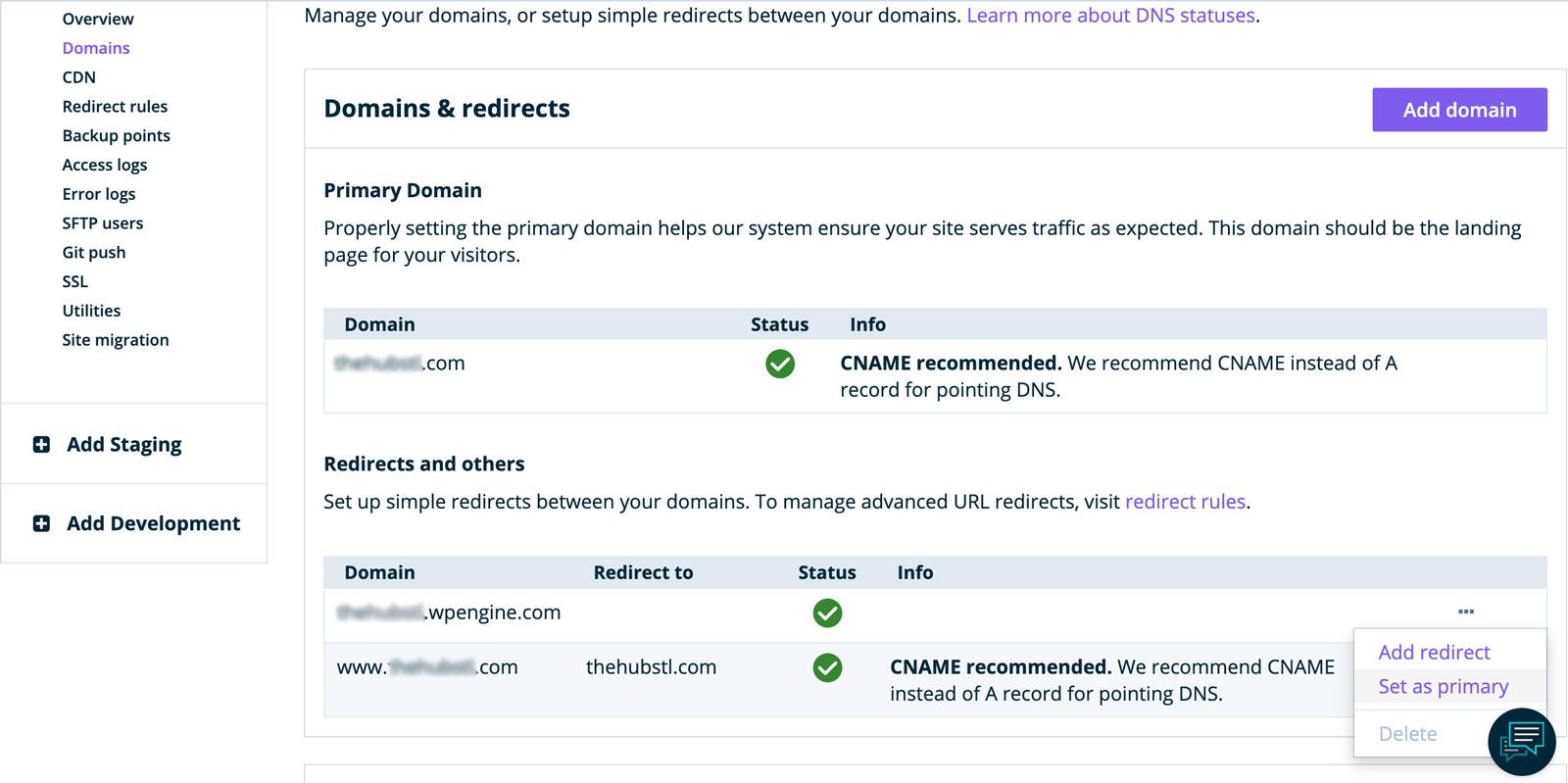 Update URLs
Optional, but recommended. In WordPress, use a search and replace plugin to replace the WPEngine URLs to the root domain URL.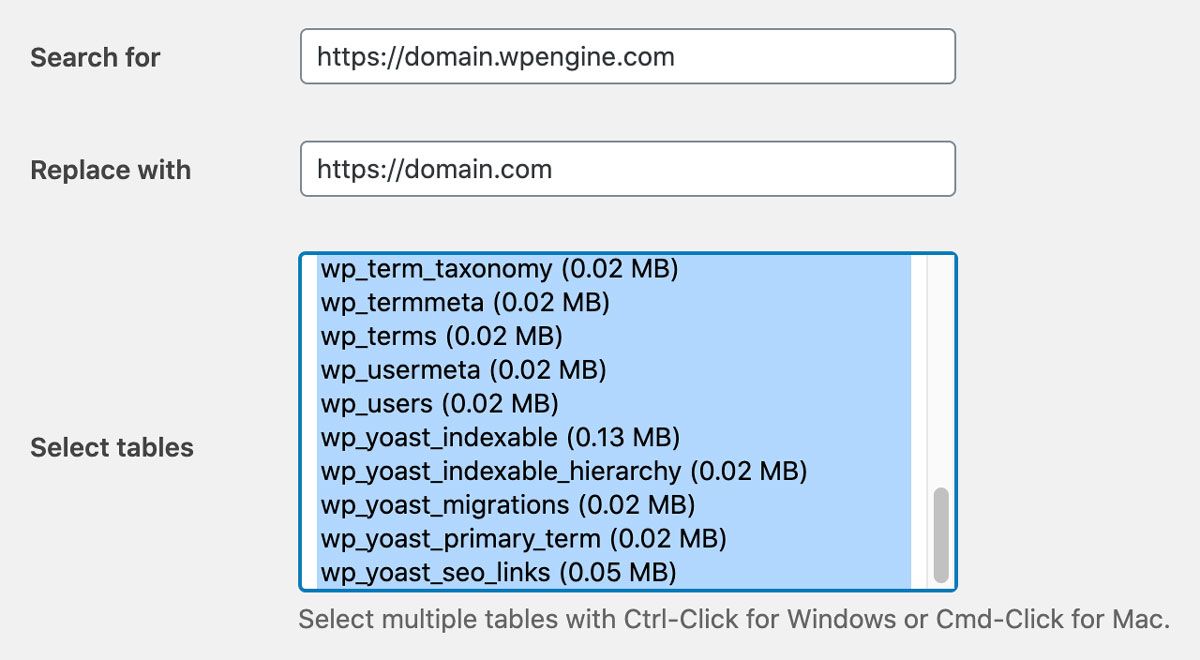 After everything is set and ready to go, it's always a good idea to run a test with Screaming Frog or use an audit tool like SEMrush to check for errors that could hinder your SEO efforts.