Spammers have infiltrated Google My Business listing; your responsibility is to make your business lose in the fake businesses.
I was reading Joy Hawkins's excellent guide on spam hunting (if you haven't had a chance to read it, I highly recommend checking it out), and even though I have years of experience in IT and SEO, I was still a little dumbfounded on what the next steps were.
Maybe I was a little nervous about taking the plunge and getting my feet wet, but when I did, wow, what a rush! I loved it. Below is a guide on how I got started.
A low-level guide to GoogleMyBusiness spam hunting
I understood GMB spam is wrong, and Joy gave me some high-level ideas on hunting spam listings, so where do you go from there?
Identify your area; for me, I live in Ottawa, Ontario, Canada. So I started the search there.
Identify your industry; I'm in SEO, so I searched for SEO Ottawa.
I'm new to this spam hunting, so I have no reputation in Google's eyes. I started looking at Spam Addresses Hunting (Listings for businesses at locations where they don't physically exist). It's the easiest place to start.
I don't want to misidentify spam and get my listings suspended. I took it a step further and used a Google account without any GMB listings attached to it.
I attach Screenshot evidence to suggest an edit >> Remove this place. This evidence included screenshots of the website logo/name, Streetview, pretty much anything I could find that was incriminating. I want it to be the fastest open/closed case for the google reviewer.
Documented my progress in G-sheets
Starting the search
The first three results don't look great; since I'm new to this, I'm only going after pure spam, not small businesses violating Google's TOCs.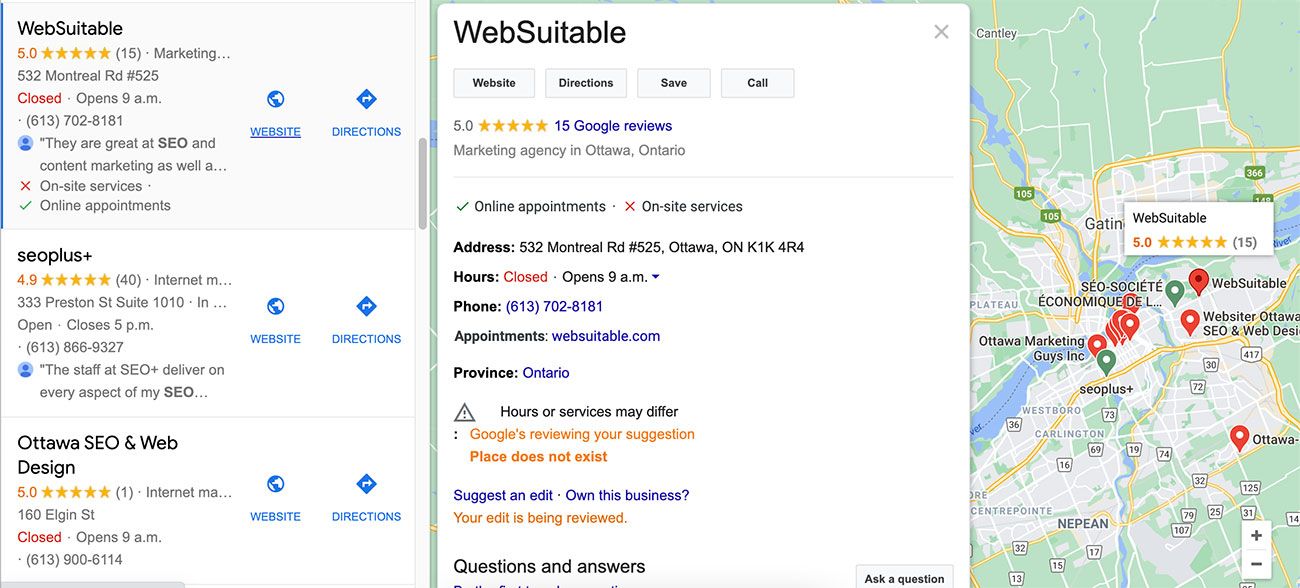 The third listing looks legit enough; I checked the address, Dymon Storage! Obvious spam.
Scroll a few listings down, the UPS store! More spam.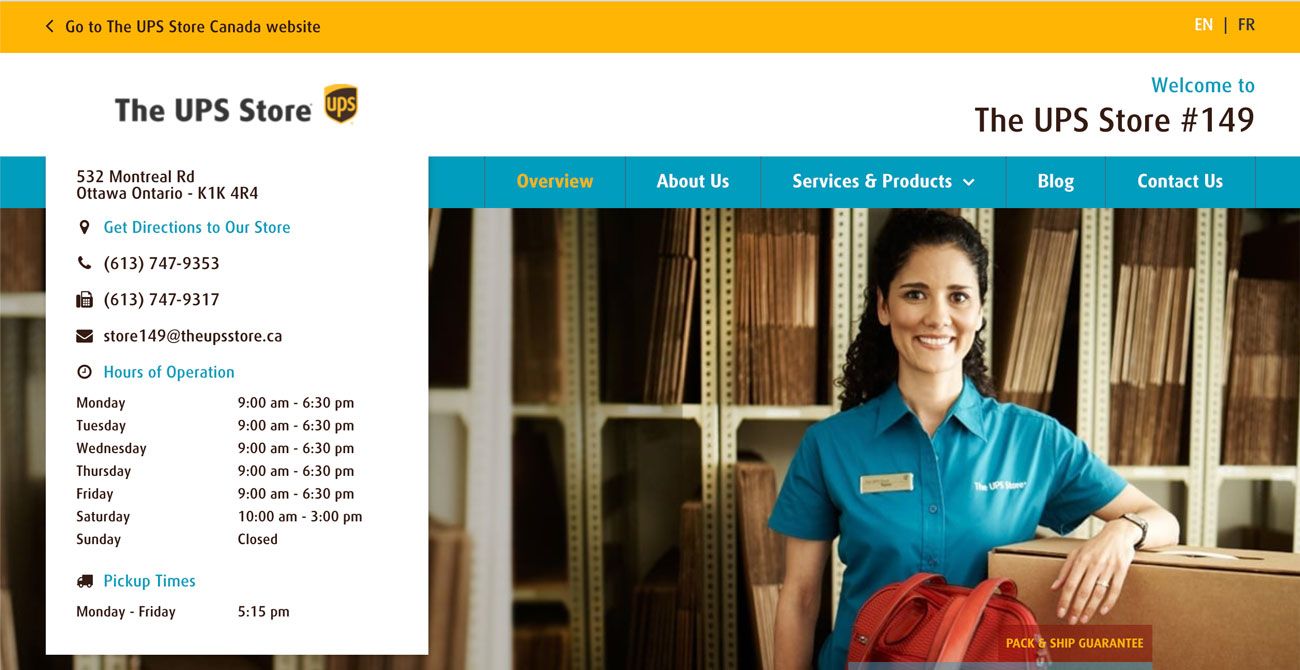 The site looked professional enough not to raise any red flags; how do consumers with no tech background know they aren't dealing with companies anywhere close to Ottawa.
After I get more experienced, I will go after businesses with multiple listings for the same company (its low hanging fruit in my eyes and easy to start with).
Don't throw rocks in a glasshouse.
This spam hunting made me recognize my misgivings on my own GMB listing.
So I've ordered a steel sign off Etsy, a vinyl wrap for my truck, took photos of my office space and printed out my business registration. I want to be sure I'm trustworthy enough you'd send your grandmother to my business.